VENUS DE MILO WITH DRAWERS: SELF-PORTRAIT MADE OF MINK & PLASTER by Caroline Parkman Barr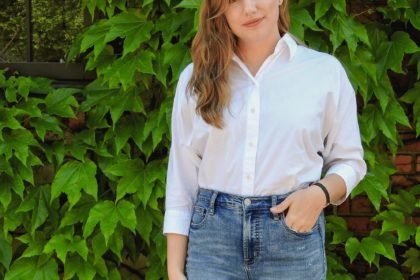 Each morning is the same
but I can't help but look again and again:
skin smooth peony petal, vanilla-ice-
cream-cool; hair a ripple of milk pulled back
too tight (though sometimes I forget the aching);
even my eyes are eggshells. Only air where arms
should be, dimpled seams of unfinished
making I'll never forgive, but the sling
of this sheet hugs my hips in the perfect
place that says, Hey, I can still be sexy.
Then, there are the drawers: forehead,
breasts, ribcage, stomach, my left knee—
the edges to my curves only someone else
can open—nipples, belly button, each knob
a puff of fur to touch and pull. I'm told
they're so, so soft. Everyone wants to look
inside, and sometimes I let them
just to feel the rub and jolt, just to see
their faces when they find my secrets,
find their own. My favorite part is when
they shut me, shaking my spine so hard
I almost crack—and for a moment it feels
some part of me could change.