DON'T CALL ME YOUR PRINCESS by Megan Culhane Galbraith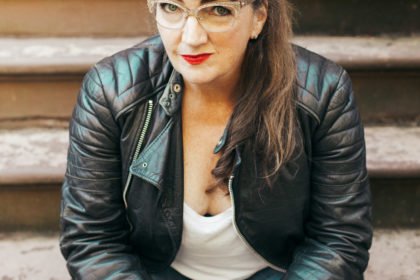 Once upon a time, there was a young girl who lost her mother too soon.
Cinderella's grief was bottomless. Every day she visited her mother's grave.
"Where is my great love?" she asked.
One day her mother answered.
"Cinder, dear, your great love is inside you. You must be yourself, for it is only then that your great love can find you. They may dress you in rags, you may clean a fireplace, but you are exquisite. Look deeper, honey. Let the love radiate from within. Be yourself."
Cinder's home life was messy. Her father had remarried and her stepmonster hated her.
Cinder did the dirty work and kept her head down.
Her stepsisters hadn't gotten laid in a while, and they were extra mean about it.
As she cleaned ashes day after day, her mother's advice clawed at her. "Love yourself first."
"But how, Mother?" she asked.
Just then, a flaming ember burned her hand and a white-hot heat lit up within her. She remembered the bedtime tale of the phoenix her mother used to tell her.
She rose from the hearth and gave herself a smoky-eye by slathering the dark ash on her eyelids.
Cinder heard of a fancy dance in town, but she hadn't been invited.
She was tired of waiting to be asked. Meanwhile, her horrible stepsisters paraded their sexuality like marriage was an endgame.
"Fuck this," she said, and she decided to crash the Prince's Ball.
Her friends Pinky and Bluey helped her get ready.


Cinder had the best time at the Prince's Ball by herself. She adorned her hair with peonies plucked from the centerpieces. She slurped oysters, wiped her chin with the back of her hand, and burped. She requested the chamber orchestra play "Free Bird," then twirled and laughed and danced like no one was watching.
But her stepsisters were watching. They were wicked jealous that all eyes were on Cinder.
And the Prince was watching, because, you know, the male gaze.
She'd admit later to her girlfriends that the Prince was great in bed, but he sold vapid promises and empty charms to all the other girls. He had a wandering eye. She'd seen the texts to his ex.
Cinder wasn't buying any of it.
"Don't call me your Princess," she said.
She went where her desire led. She was safe, not sorry, because girls just wanna have fun, too.
So, she ignored the Prince's lame texts, tested negative for the STD he said he didn't have, and bought herself a vibrator.
She did what she pleased. She loved who she loved. Fuck the patriarchy.
Best of all, she finally came first.
And she lived happily ever after.