IF YOU ARE READING THIS by James Hoch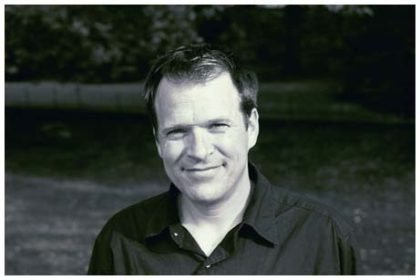 We are building a house
small in the woods,
refuge from disquiet
or vague boredom.
It must weather distance,
the hurt of proximity.
We do not mean to,
though we are so good
at breaking, scavenging
old bone and feather, stalks of
wildflowers outlasting
the hour of their heads.
You are boss, and look boss,
hammer and spackle knife
and blue hair, plastering.
At a window you like the way
open sounds, so you mouth it
until the word too becomes
some thing to occupy.
You can't take it with you,
and the house won't stay
when you're gone.
Wind is saying this,
the way wind likes to say things,
likes the door swinging,
petals over the floor,
then floor, then house,
then whatever was before.