FABLE IN WHICH YOU ARE A BARN ANIMAL AND I AM A CARNIVORE by Hannah Marshall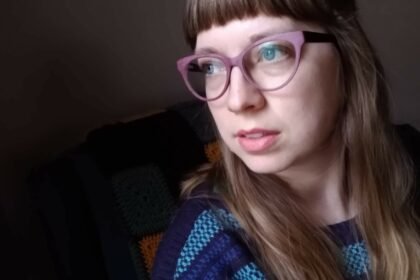 Suppose, you say, it began with the chickens,
the way one wing raised
could unbalance,
the way they learned
to tilt their heads
in a concession to gravity, all at once.
Yes! I like it, I say.
The pleasure of synchronicity.
The pigs, being dominant
in cognition, would be next.
They might listen to the rain
and learn rhythm
from the downspout.
Music, it seemed to you,
would be a matter of curled tail
and the scent of hay.
The cows would sing, without
meaning to.
I am entranced now: And the dark star
on the forehead of a pregnant heifer
would pulse, and she would moan
the river into the valley.
You think this lovely, but obtuse.
You say, All night long, the fireflies
make love to the mist,
and in the morning,
I interrupt,
the fox carries the music away,
warm between her jaws.