Matthew Olzmann is the author of Constellation Route (forthcoming, January 2022) as well as two previous collections of poems, Mezzanines and Contradictions in the Design. A recipient of fellowships from Kundiman, MacDowell, and the Kresge Arts Foundation, Olzmann's writing has appeared in Best American Poetry, Kenyon Review, New England Review, Brevity, Southern Review and elsewhere. He teaches at Dartmouth College and in the MFA Program for Writers at Warren Wilson College.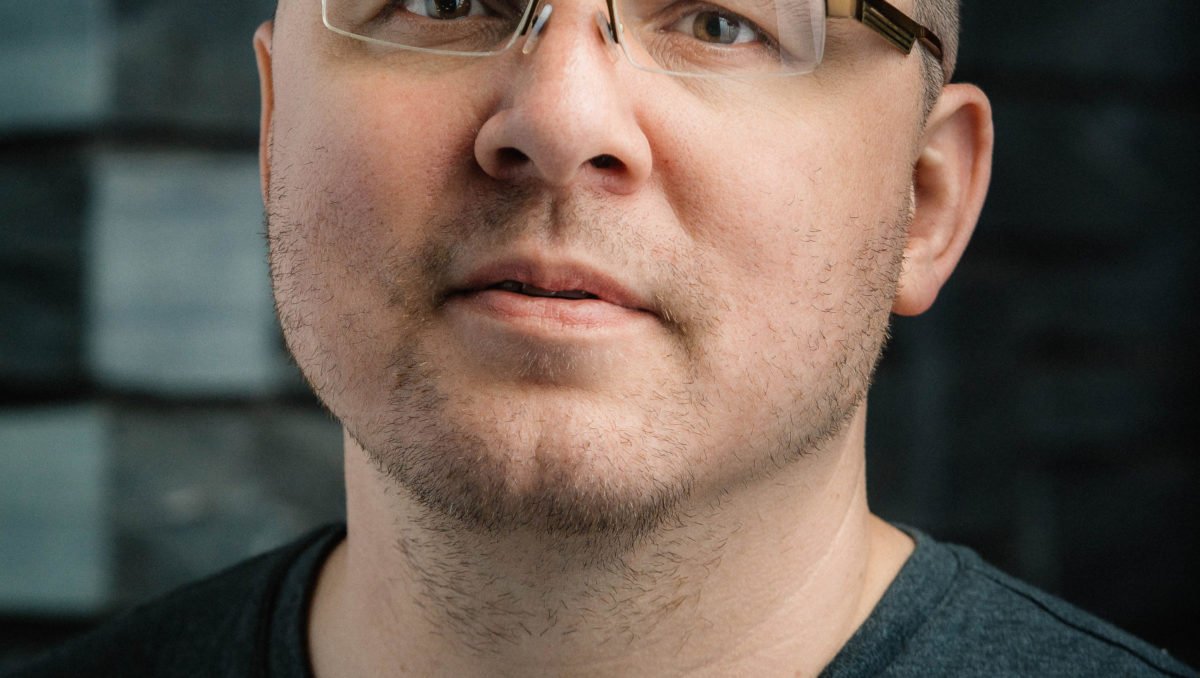 Young walruses, we all must adapt! For example,
some of your ancestors gouged the world
with four tusks, but you can grow only two.
It's hard to say what evolution plans for your kind,
but if given a choice,
you should put in a request for thumbs.
Anyway, congratulations! You're entering
a world that's increasingly hostile and cruel
and full of people who'll never take you seriously
though that will be a mistake on their end.
You are more tenacious than they know.
You'll be a fierce and loyal defender
of those you love. You will fight polar bears
when they attack your friends and sometimes you'll win.
Of course, odds always favor the polar bear,
but that's not the point. The point is courage.
The point is bravery. The point is you are all fighters
even when the fight in which you find yourself
ensures unpleasant things will happen to you.
For example, the bear will gnaw apart your skull
or neck until you stop that persistent twitching;
it will eat your skin, all of it, then blubber, then muscle,
then the tears of your loved ones, in that order;
it will savor every bite, and you will just
suffer and suffer until the emptiness can wash over you.
The good news is: things change!
For example: the environment.
Climate change, indeed, is bad for you,
but it's worse for polar bears whose conservation status
is now listed as "vulnerable" which is one step removed
from "endangered" which is one step removed
from "extinct" which is a synonym
for Hooray! None of you get eaten!
I suppose this will make some people sad.
Even now, they're posting pictures
of disconsolate polar bears on melting ice floes
drifting toward a well-deserved oblivion.
They say, We need to stop this!
They say, We need to do something, now!
These people are not your friends.
One cannot be on both Team Walrus and Team Polar Bear
at the same time. I'm not saying these people are evil;
I'm saying, it's time to choose a side.
I'm saying sharpen your tusks, young calves;
your enemies are devious. You need to train
yourself to do what they won't expect.
For example: use computers, invest
in renewable energies, read Zbigniew Herbert.
Unrelatedly: your whiskers make you appear
to have mustaches, which, seeing as you're
not even toddlers, is remarkably unsettling.
Babies that look like grown men freak me out.
Like those medieval paintings by so-called masters
where they'd make the face of little baby Jesus
look like an ancient constipated banker.
If that's what God really looks like,
it's no wonder we've done what we've done to the Earth.
Maybe you can repair what we spent lifetimes taking apart.
Replace some screws. Oil some hinges.
This might sound impossible, but have you ever
looked at yourselves? Seriously—take a quick look
and tell me how a walrus face is possible;
everything about it defies the laws of physics.
You will exist beyond the reach of nature.
You will learn to slow your own heartbeat to preserve oxygen
while diving to depths of over 900 feet.
You will stay awake for up to three consecutive days
while swimming on the open sea.
And when the ocean is too rough—
so terrible with longing, so ruptured with heartache—
you'll find a small island of stone or ice offering refuge.
It will be difficult to climb from the water,
but because there's hope for us all,
you will hoist yourself up,
using only your front teeth to drag your body
onto the shore.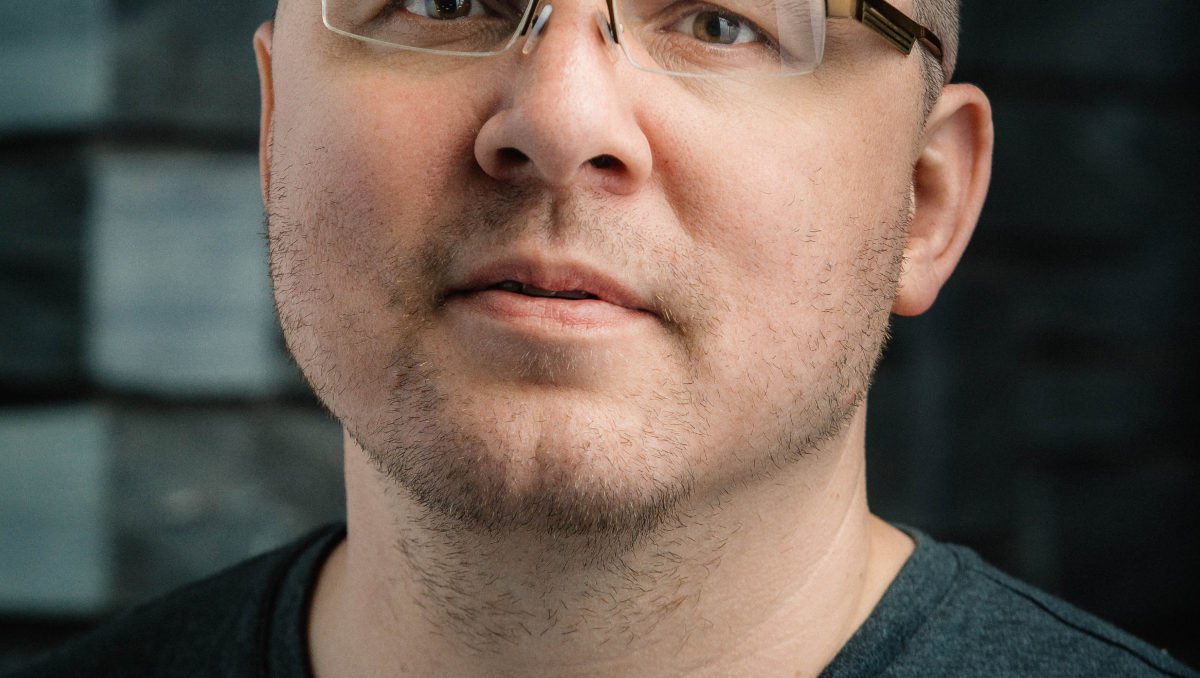 with a full gospel choir crooning behind him,
with twenty thousand spectators surging to their feet,
with an arena of flashbulbs flashing its approval,
and I'm spellbound, thinking it's all so spectacular, until
the broadcast team weighs in,
and Charles Barkley says, "That wasn't the greatest dunk,"
and Marv Albert says, "But the presentation was pretty fun,"
and I'm made to revisit what I thought I saw
as one question replaces all others—
Was it truly extraordinary? Or, by the paragon
of unimpeachable aesthetic standards by which
the annual NBA Slam Dunk Competition is adjudicated,
was it actually pedestrian, mortal, a somewhat meh occurrence
made mythic only through gimmicks and frills?
Like those little fish that eat bits of plastic
in the Pacific because they believe bits of plastic
look like microscopic food particles,
I too can be charmed by any well-made illusion.
Copperfield makes the Statue of Liberty disappear.
Penn and Teller catch bullets between their knowing teeth.
Smelling like a new vacuum cleaner, the conman in my heart
successfully hawks all his useless trinkets
to the hopeful stooge who stumbles through my brain.
Snake oil and radium ore. The furcula of a partridge.
The foot of a rabbit. I want to believe
in the marvelous, not because it feels authentic,
but because the alternative
is a world where no one dons a cape to leap over buildings.
No one turns lead to kindness.
No one sings the kraken to sleep.
In a kingdom that insists on repudiating all enchantments,
I feel catastrophic and alone. I watch the trees get older.
I watch the ice form on their branches. Last winter,
I sat in an emergency room
after my wife collapsed at work.
Her doctors asked questions but provided no answers.
They sent us home not knowing
why, or what, or if it would happen again.
You can look for an explanation, but sometimes
there's no wand to wave, no sorcery to make anything okay.
There's just doubt, and it rocks us toward
whatever trick of light we'll reach for next.
I will cling to any rationale offered.
I might pray or go to a church where a priest
tells a story about transubstantiation,
hands me a chalice filled with possibility.
And I know there's no blood in there.
I know the wine will taste like wine. Still—
I lift the cup.