Rimas Uzgiris is a Lithuanian poet and translator writing in English. Born and raised in the USA, educated at UCSD, UW-Madison, Rutgers-Newark, he is the author of the poetry collections North of Paradise, and Tarp [Between] (poems translated into Lithuanian, shortlisted for best poetry book of the year). He has translated seven poetry collections from Lithuanian, and the Venice Biennale Golden Lion winning opera Sun & Sea. His work has appeared in Barrow Street, Hudson Review, The Poetry Review and other journals. Recipient of a Fulbright Scholar Grant, a NEA Translation Fellowship, he teaches at Vilnius University.
Tuesday, 14 November 2023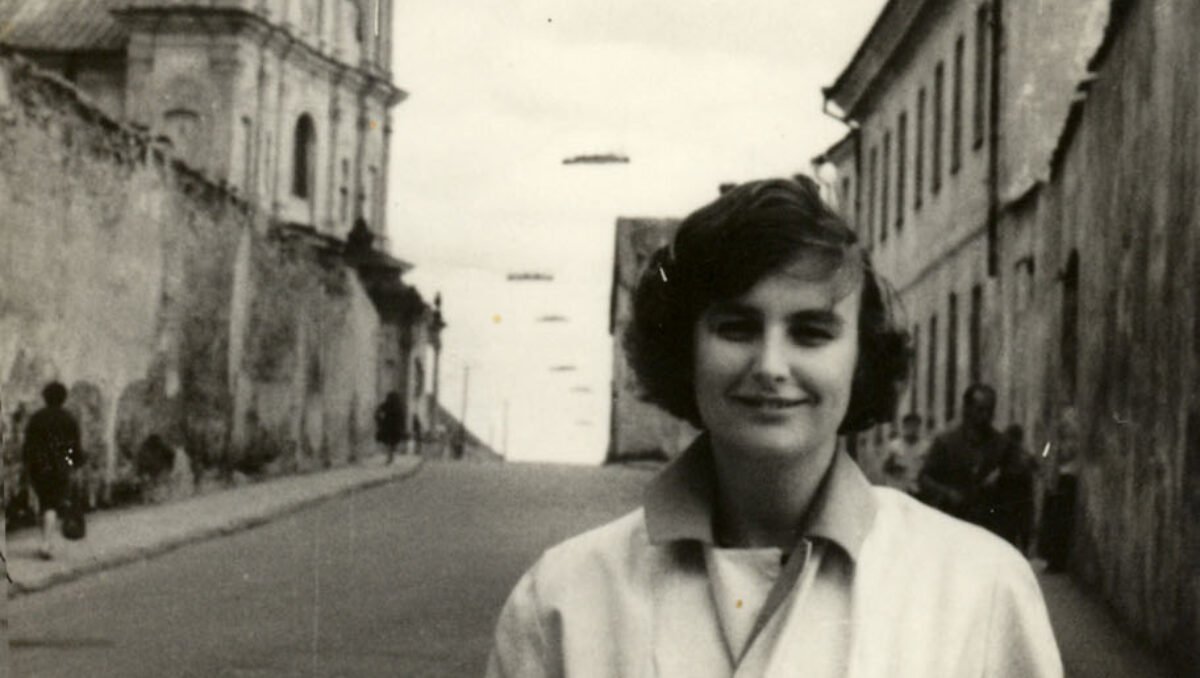 Your torn white shirt lies
drying on the anchor.
In the hush of my cheek
I feel your gypsy hair, while husky
voices echo across the water
and through night's rusting gear.
Palms timidly touch
the still aching secret scars.
Dawn breaks, and in its light
I can see your heart in your eyes,
waiting for me like treasure received…
O dawn – of boundless brutality and beauty!
Judita Vaičiūnaitė (1937-2001) was one of Lithuania's leading poets of the second half of the twentieth century. She graduated from Vilnius University in 1959, and spent most of her life in Vilnius. She published over twenty books of poetry, as well as translations of poetry, poetry books for children, and plays. She worked as an editor for several leading literary journals in Lithuania. Her poetry has been translated into English, German, Russian and other languages. Shearsman Books (UK) published a selection of her poems in 2018: Vagabond Sun. Her work has garnered numerous prizes, including the Lithuanian Writer's Union Prize in 2000, and the national award of the Gediminas Cross in 1997.
Tuesday, 14 November 2023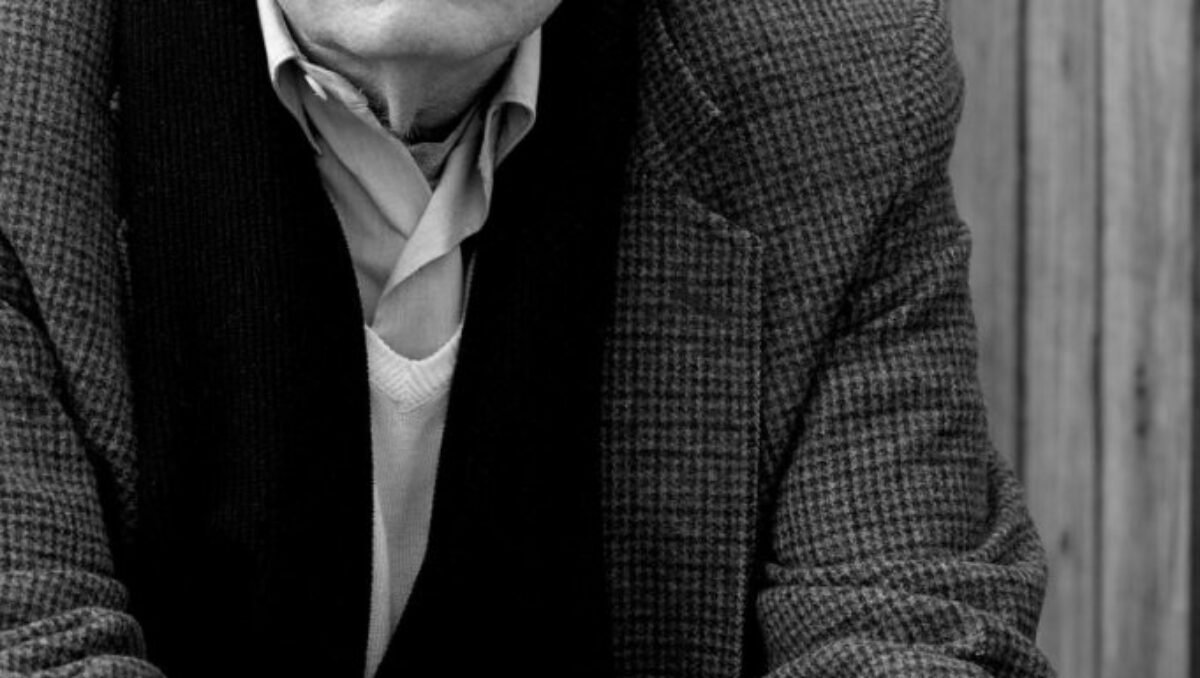 Variation on the Theme of Awakening
What echoes in the dark? Is it the wind of June
in the gardens by the lake? If so, the two of us
are in the summer house up high, still young,
having fallen asleep just before dawn.
A muffled engine? Then we're in that dive
by the harbor, in a country where we'd prefer
not to linger, worn out, not by love, but by the journey
over a wind-swept bay. Or maybe it's the chirping
of a decrepit, old-fashioned alarm clock
ineptly penetrating the parching air?
If so, then I know I've awakened in Tuscany,
but the name of the town escapes me.
The times are in a knot. Impossible to unravel
the nuances of years, places, sounds. A hand
remains, still pressed against my palm, and
a gentle sigh marking the passage of a dream
is more easily understood than one's voice.
What has melded together will not melt apart.
Our children have grown and left us alone.
So many friends have passed away. Almost everyday,
faces float up from a fog of photographs –
faces we'll never see again on this earth.
And in the concert hall, flanked by urban maples,
the doors of night are opened by draughts of sound.
The curtain sways. Beyond the window shutters
foliage fades into dim murmuration
while limpid silhouettes climb the walls.
By now it doesn't matter if this is called
love, or incorrigible fidelity: we share
a fathomless fear, as when the plane
carrying you home is late, or when
bloody traces stain the cotton pad
you try to hide from my sight.
Let's go to sleep. Let's imagine we don't know
that one of us will be the first to go.
Better to vanish, than to be left alone.
An echo once more. Clarifying to a bell.
From a church? A clock-tower? All the same.
From longing, disagreements, pain
a world is born belonging to two
which is shared like a gift
while the unknown beats its wings above.
We were fated to prune grape vines,
to build a roof from Lebanese cedar,
and to burn in undying flame.
It's almost dawn. As ordered in the Book,
I will not wake you till you please.
I listen to the bell, my breath held tight.
Syllabic Stanzas

Traveller, your life has finally fulfilled your fate.
Above the pine forest, a star rises from its den,
lack-luster and dreamy. The density of towers
closes up the shadowed valley, like you: constructed
from consciousness and nothingness, from flame and from clay,
timeless like a well, a hoary plantain, or a rose.
Some gravel, kicked by your foot, scatters against the wall
where twining alleys and gutter knots spool in circles—
a world that has wasted its worth, a world that once fit
between eroding banks and the bus shelter's borders:
an expanse of ancient guilts and older limestone where
a poverty of neon freezes the rancid air –
an expanse conjured into a key, rusting in one's
pocket, into the damp ether's hum, into suppressed
desire, growing more distant than Saturn, rarely dreamed;
nevertheless, you could walk through that space with your eyes
closed (in the wasteland of day, even better at night),
and you could develop a humane dictionary
from its whimsical winds, from its vineyards of voices,
from the lashing rain and arches of Alumnat Yard.
You only talked about this world. The radar of God
would flash with a confusion of crosses. You were not
able to go astray. To the questioner you might
have answered: "Not on this earth". You knew bile, treachery,
the unexpected endurance of hopelessness, war
with former friends, grim rows of gravestones, doorways nailed up
diagonally with boards—the cost of returning to
Ithaca. You followed its fall (which you could not hear)
into the abyss of mold. You could easily not
have been, but here you are. The rhythm reborn, breaks down,
the vault splits and crumbles, mirrors crack so that beyond
them you might finally see the place with no glimmer
of hope. Above the stream of time, a blackish leaf drops.
Maybe twenty others already float, each falling
deftly into their essence: reflection and silence.
Bricks have grown rooted and porous, rough to finger's touch.
The fissure in the wall shines white—becoming a star.
There is just this sandy, rain-pierced, and meandering
range of provincial hills, much like the local baroque
you always see—when you imagine death or heaven.


Tomas Venclova was born in Klaipeda, Lithuania, in 1937, and graduated from Vilnius University. He is a scholar, poet, and translator of literature. Venclova was a founding member of the Lithuanian Helsinki Group, which monitored Soviet violations of human rights. Threatened with sanctions, he emigrated in 1977. He received a PhD from Yale University in 1985. Collections of his poems have been published in English as Winter Dialogue (Northwestern University Press: 1999), and The Junction: Selected Poems (Bloodaxe Books: 2008). A new selected poems in English is planned for 2024 with Bloodaxe. Venclova has been the recipient of numerous awards, including the Lithuanian National Prize in 2000, the Yotvingian Prize in 2005, the Poetry Spring Mairionis Prize in 2017, and the 2002 Prize of Two Nations, which he received jointly with Czeslaw Milosz. He is professor emeritus at Yale University, and now lives full time in Vilnius.
Photo Credit: Ivan Milovidov