SELF-PORTRAIT AS THE CORNFIELDS by Carolina Hotchandani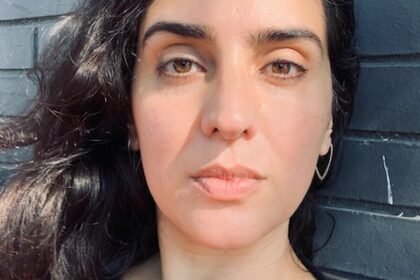 I am

a citizen of a former British colony that rebelled from England with a great tea party, declaring itself its motherland one day. America. Was it orphaned? Did it kill its own mother? Poor England.

Where are you from

? the other Americans ask me.

My mother is Brazilian; my father is Indian

.

I was born in Brazil, but I've been here a long while

.

Here where

?

Here here

. Here, New York, Texas, North Carolina, Tennessee, Rhode Island, a year abroad in England, then California, Iowa, Texas again, then a year in South Korea, then Chicago, then another "South," but this time South Dakota, which isn't in this country's South at all. Now Nebraska.

Here here

, where the cornfields stretch from the highway to the horizon.

Here here,

where corn is fed to cattle who don't graze.

Hear, hear!

as they shout in the House of Commons, to affirm the speaker's thoughts.

Hear, hear!

to the English that seems foreign.

Hear, hear!

to the rustle of corn that doesn't belong here.

Hear, hear!

to the language I use to build this block of words, which you may not hear at all, if you are quiet, if you follow the lines with your eyes, unspeaking, like mine, as they trace the rows of corn in the fields. Fed to the cows that Indians know as holy. Fed to the cows the Americans know as beef. I will become your cornfields, striped, farmed, not native at all, but everywhere, everywhere.