AND WE TRY TO FIND GESTURES FOR OUR HUMANITY WHEN WE'RE YOUNG by Rodney Terich Leonard
/
Friday, 13 August 2021
/
Published in
Issue 21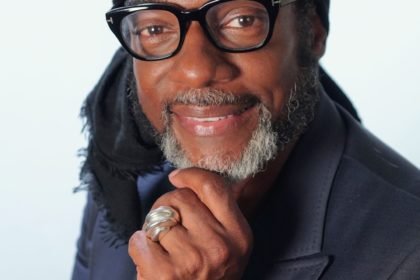 She's behaving midnight again.
Her bedroom blinds shut.
The installation of quilted drapes.
Scribbling J.T. repeatedly on notepads.
This is when I grease her scalp.
What a harvest—
Mounds of envelopes on the nightstand.
Before opioids were news.
This is her green house—
Rot plowed from the root,
what unravels here has sprouts.
Galatians verbatim on her tongue;
her children—Amen, Amen—
are starched in the eyes of God.
She wears her own hair & Fashion Fair.
Stutter ignores her penchant
For fried whiting & hushpuppies.
No one I know calls her baby.
But this isn't a portrait
of the patient slow dancing,
ambulance parked in the driveway.
Here is a woman as monument;
the flash for this sitting was gratuitous.
Her legacy is how not to ask for much:
"Give a child what you can & fertilize it."
My mother's allure wasn't from a magazine;
Jet came later.