Julia Kolchinsky Dasbach emigrated from Dnepropetrovsk, Ukraine as a Jewish refugee when she was six years old. She holds an MFA in Poetry from the University of Oregon and is a Ph.D. candidate in Comparative Literature at the University of Pennsylvania. Julia is the author of
The Many Names for Mother,
winner of the Stan and Tom Wick Poetry prize, forthcoming from Kent State University Press in Fall of 2019, and
The Bear Who Ate the Stars
(Split Lip Press, 2014). Her poems are forthcoming from or appear in
POETRY, American Poetry Review, Nashville Review,
and
Best New Poets 2018,
among others. Julia is the Editor of
Construction Magazine
and when not busy chasing her toddler around the playgrounds of Philadelphia, she writes a blog about motherhood at
otherwomendonttellyou.wordpress.com
. Find more of her work at
www.juliakolchinskydasbach.com
Microsatellites
Great-grandmother dreamed there were
two of you inside, two scorpions locked
by their tails, exoskeletons on fire, one
wearing great-grandfather's face, she forgot
the other but remembered two mouths
exhaling water, I kissed them, she told me,
all four cheeks, she saw both of you split
the sky where you hunt the hunter and burn
eternal, felt both of you move, siblinged
under my skin, but in waking, we heard
one heartbeat, saw one skeletal outline,
more water than body, more animal
than arachnid, all you, untwinned, I was stung
twice, she said, and I asked her
if it hurt, only the first time, but the stars
never stop hurting.

Other women don't tell you
you will forget
someone's birthday
your son's winter coat
at his grandparent's when the weather turns cold
his fingertips and they aren't blue
but a color for which there is
no name like the pain
of childbirth which they say you will forget
but you remember every splitting of your body
and instead forget the way your people suffered
saying there is no language for the cold they bore
no language for forgetting
and yet you manage it so easily
the way you fall asleep the way
the crescent moon hangs in the sky
like a closed eyelid the way its sliver
sunk snuck in even after you'd forgotten it
the way you forget forgetting
keep using the same word
despite its lack of meaning and you tried
to go and buy a new coat
one that would fit your son's long torso
his arms stretching to his knees
but other women
didn't tell you how he would grow
immeasurable the black sky at once
everywhere and nowhere the full
moon and the new and everything
that you've forgotten of that cold and night
of language your people's birth-
and death-days frozen in his bones
though already the days grow longer now
by minutes only like his legs
more ready to walk away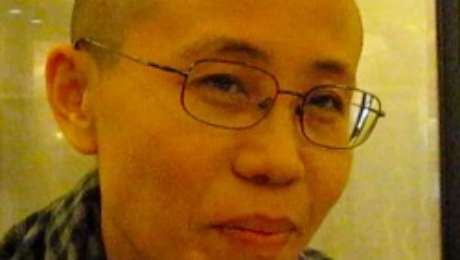 where she died—days after a photo
suggested she lived, proved it
as much as paper can prove
anything, as much as a figure
with her hair and approximate
body, sitting on the dock, facing away
from the camera, can look exactly
like a lost dead girl. And far off right,
a barge, floating almost out of frame,
with what may be a plane or just fallen
white wings loosened from flying
too close to the sun above it,
low-hung clouds blurring the matte print
into confession. It must have been
calm on Jaluit Atoll then, the boats refusing
to raise their sails and the past
—a storm, always a storm—
depends on a sharp receding hairline
and prominent nose of the navigator,
his distinct features prove,
"This must be her." Her
slumped shoulders, her
far-off eyes grazing the steady water
where we can't see them.
Maybe a woman who reaches
too high has to go
missing, has to be found
without a face, has to be
identified only by the bodies and wings
surrounding her, after all,
how many of us
have been found anyway?