VIEW ALL
Ayesha Raees' fabulist and fable-like chapbook, Coining a Wishing Tower (Platypus Press Broken ...
FWR Monthly: July 2015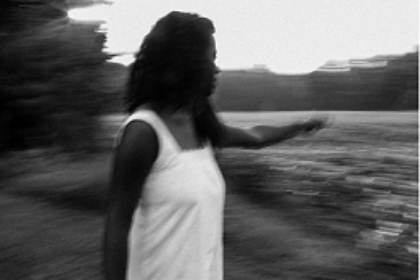 For this installment of our new monthly "mini-issues," I wanted to present a small folio on a genre which seems to gain more and more attention, particularly among poets — the "photo-essay." Because so much of our daily life has gone digital, it becomes harder not to primarily encounter the world through our sense of sight. And "seeing" isn't easy. For the photographer, when a photo essay is being built, he or she must whittle down, sometimes from hundreds of photos, until the image is found; then he or she must find other images that create tension with that original image. This month's Monthly will present you with two poet/photographers, Chris Abani and Rachel Eliza Griffiths, both of whom I believe are doing fascinating and challenging work through photography. And please read the interview I conducted with Rachel! Such wonderful answers. That said, have a look-see (ha, see what I did there), and thank you for reading.
~ Nathan McClain
Poetry Editor
ON THE PHOTOGRAPH: AN INTERVIEW
with Rachel Eliza Griffiths
GHOSTING, INVISIBILITY AND THE ERASURE OF PARTICULAR BODIES: A SPELL
by Chris Abani