Vievee Francis in LA Review of Books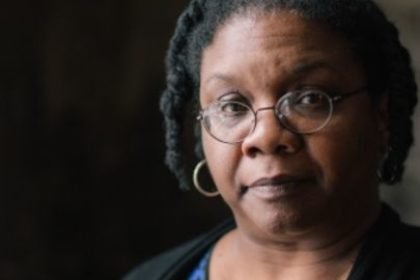 Contributing Editor Vievee Francis talks with the Los Angeles Review of Books.
"IN FOREST PRIMEVAL, winner of the 2017 Kingsley Tufts Poetry Award, Vievee Francis summons a wilderness — equal parts the wilderness of America and the wilderness of the interior — that takes us off center. I know and love that particular North Carolina wild that Vievee has described, having lived in the Blue Ridge Mountains myself for a stint, too. Vievee and I have both since left those mountains, and during our conversation, which took place during her weeklong residency at Claremont Graduate University, we laughed about living in a place where there might be snakes on the porch or stinkbugs nestled in the curtains. That is, a place where that wild thing in the world and in the self feels nakedly present and abundant; one has to face it. And it is so, in this book: a segue from Vievee's vivid persona poems, those extraordinary masks, into an articulation of her own personhood — a speaking of the black female body, this marvelous, terrified, joyful assertion of her name in a broken country that would otherwise un-speak it."
Read at LARB.