CENTO FOR LONGING by Rage Hezekiah
/
Tuesday, 12 April 2022
/
Published in
Issue 23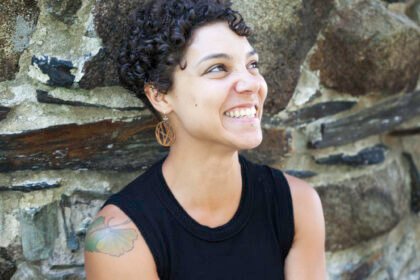 I become convinced
of the infinite curve
of love, write a poem
in which you soften
me like gerunds. Me
a small noise, me
without a mouth. I
have always loved
too much, or not
enough. I want
a home, a new
slick leaf unfurling
like a fist to an open
palm. My voice
is an unnamed animal
in the kingdom
of impossible things,
and I am made
by loss. I make you
a box of darkness
with a bird in its heart.
I've been standing
by water my whole
damn life trying
to get saved. I don't
know about you,
but I just want
to be held.
lines by: Nate Marshall, Meg Day, Phillip B. Williams, Dorianne Laux, Aaron Coleman, Ada Limón, Nicole Terez Dutton, Terrence Hayes, Tiana Clark, Mary Ruefle.