Peace Adzo Medie is a Ghanaian-Liberian writer. Her work has appeared in Slice and is forthcoming in Transitions. She is a Research Fellow in the Legon Centre for International Affairs and Diplomacy at the University of Ghana and is at work on a novel.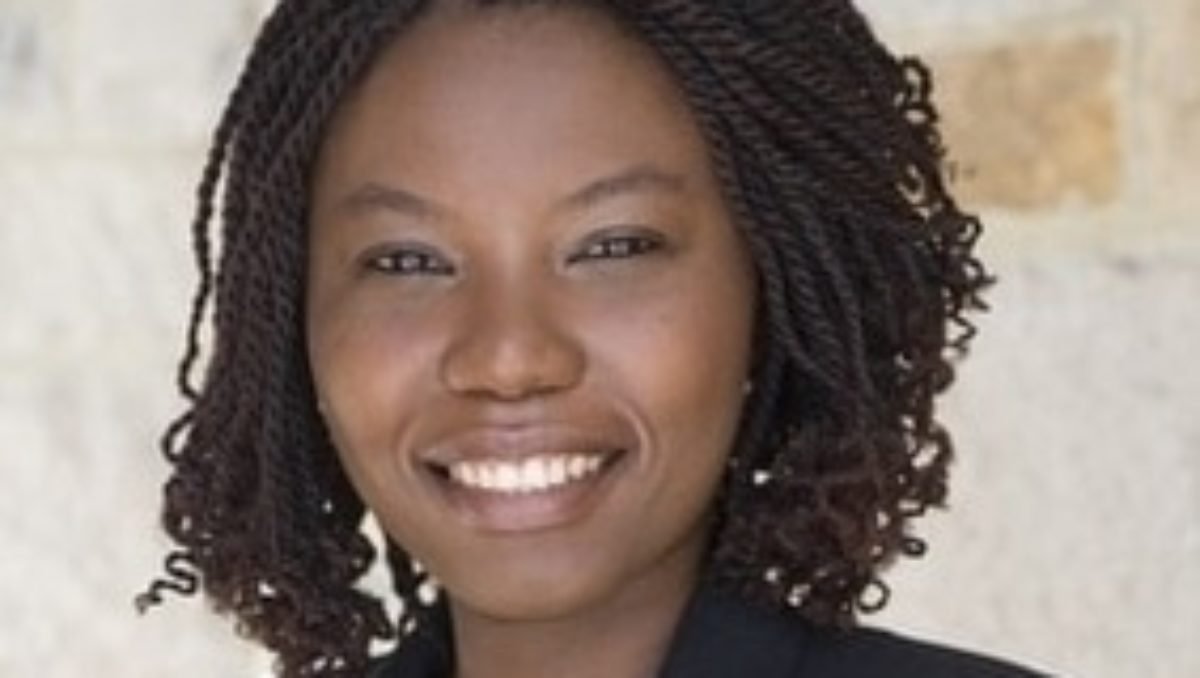 "Asanka," sneered Emma's landlord, his bony frame planted in front of the staircase that led to her apartment. It was dawn and she had just returned from walking with her friend, Martin, to the bus stop. He had tutored her throughout the night, in preparation for the entrance exam that she would take in a week's time, and she had felt obligated to see him off afterward. But now as she stared into her landlord's rheumy eyes, she wished she had stayed indoors.
"Pardon?" she asked, hoping she had misheard him.
"If you are letting men come into your room by heart, by heart, without any care, they will use you by heart," he clarified.
"Mr. Dadzie, Martin is an old friend," she said as she squeezed past him to climb the tiled steps.
"The mouth of an old man might smell but it does not mean his teeth are rotten. You do not like what I am saying but it is the truth," he called out loudly after her, so loudly that his second wife, Akos, looked up from the basin over which she was hunched, washing her baby's diapers.
Emma sucked her teeth as she stepped into her living room, but her anger couldn't keep her upright. A few minutes later she was sleeping so deeply that even the piercing calls of the passing porridge seller could not wake her.
She had rented the two-bedroom apartment in Accra from Mr. Dadzie, a retiree, a month before. She had had to move out of her parents' house in Tema because she wanted to be near the supermarket, where she had just been promoted to floor supervisor. Instead of the two-hour bus ride, it now took her about thirty minutes to get to work. She hadn't rented the place because she fell in love with it but because it had been newly renovated, was affordable, and was in a walled compound. She occupied one of two apartments on the top floor. A primary school teacher and her family lived in the second apartment. Below them was Mr. Dadzie's house, which he shared with his two wives and three of his seven children.
She had found the place through Mensah, one of her coworkers who moonlighted as a real estate agent. At their first meeting, Mr. Dadzie looked pointedly at her unadorned ring finger and asked her if she was married. She told him that she wasn't.
"Ah, what have you been doing?" he asked, his forehead scrunched up in bemusement and his mouth turned down in disapproval. They were seated under the crooked branches of the lone almond tree in the backyard and behind them, Auntie Yaa, his first wife, had been pounding palm fruits in a small mortar. Mr. Dadzie had not introduced her to Emma and she had not lifted her eyes from her task to look at them.
"I'm only twenty-five," Emma had said, swallowing the sharpness that threatened to rush out of her mouth and spear the man. He was older than her father and thus, in her eyes, deserved her respect. Also, she had been searching for four months and this was the nicest place she had seen within her budget. She, therefore, couldn't risk angering Mr. Dadzie, who had sighed heavily at her response, causing the long white hairs poking out of his nostrils to flutter like tiny flags.
"Where are you going to get the money to pay me? You know I'm asking for two years' advance?"
"I work."
"Doing what?"
"I'm a supervisor at Shop Well," she said. She had not added that her parents would give her most of the money because she didn't earn enough. Mr. Dadzie sighed again and glanced down at his smartphone. When he finally met her eyes, he looked pained, as if her lack of a husband was causing something inside him to hurt.
"I do not want you to be bringing different, different men into my house, today Peter, tomorrow Paul. In fact, it is because of this that I rented the other apartment to a married couple."
"Okay," she replied, impatient for him to stop talking and show her the lease agreement. Besides, she had dated her last boyfriend since secondary school; she had never been the type to have a parade of men marching through her life.
"Do you have a boyfriend?" he asked.
"No."
"Hmmmph," he exhaled.
Exasperated by the man's questions, Mensah had lifted his fake Ray Ban off his face, turned to Emma, and rolled his eyes. "She's not troublesome," he said to Mr. Dadzie, anxious for his finder's fee. Emma moved in a week later.
A month after sitting for the exam, she found out that she had passed. She was ecstatic because it meant that she could enroll in the management program at the Catholic University. She liked working at Shop Well, but wanted more. To celebrate her success, she, Martin, and six other friends drove to a riverfront resort near Akosombo. They made the trip squeezed into Martin's mother's SUV because none of them owned a car and they didn't want to be seen arriving at such a posh venue in taxis. They spent the day ordering dishes that cost more than their weekly food budgets and riding small boats on the Volta River. They enjoyed themselves so much that when returning home, the snaking traffic on the Tema Motorway didn't even induce the usual groans.
In front of her apartment, Emma thanked them for celebrating with her and stepped over the tangle of legs to exit the car. A happy grin was plastered on her face as she neared the gate, but it disappeared when the ten-foot high metal sheet, lined with spikes, didn't budge at her push. She tried a second time, but all she got was a sharp groan as the rusty hinges shifted slightly. She realized that the gate was locked from the inside.
"What's the matter?" Martin called from the car.
"The gate is locked," Emma said.
"Oh, how?" he asked, stepping out.
Emma shrugged. This had never happened before. But then, this was the first time that she had come home at ten. For the two months that she had lived there, her life had revolved around work and studying for the exam. She returned home at six on most days and spent her one weekend off in the month sleeping. Martin rapped his knuckles against the gate and they pressed their ears to the cold metal and listened for footsteps. After five attempts, no one had come to let her in. When Emma looked up, the light was on in one of the teacher's bedrooms and a figure was moving behind the curtains. There was no way that the woman could not have heard her.
"Call the landlord," Martin suggested.
Emma nodded. She hesitated but then fished her phone out of her purse and dialed Mr. Dadzie's number. He answered on the first ring.
"Who is this?" he growled.
"Mr. Dadzie, please, it's me, Emma. The gate is locked."
"And so?"
"Please send one of the girls to open it."
"Do you think my children are watchmen?  Was there a security guard on duty when you left this morning?"
"Please, I need to enter."
"You should have thought of that before you stayed out gallivanting," he said, before the line went dead.
Emma's face hardened. "This man paaaa," she said to Martin, shaking her head, "locking me out of the house where I pay rent."
"You can stay at my place, my mother won't mind," Martin offered.
Defeated, Emma followed him to the car. But just as her friends were readjusting their bodies to seat her, they heard the gate creak. Someone had opened it. Emma hurried back. She could hear her heartbeat. Her tongue twitched in her mouth and she bit it softly. She didn't want a confrontation with Mr. Dadzie. When she entered the yard, it was Mr. Dadzie's second wife, Akos, who stood with a cloth tied around her chest and a big silver padlock in one hand.
"Good evening," Emma said to her.
Akos nodded. "The old man is seriously angry," she whispered. Akos was a couple of years younger than Emma. They had chatted a few times while fetching water from the large plastic tank in the backyard and on the days that Emma returned from work and found the woman sitting on a stool under the gnarled almond tree, holding her baby daughter. Emma had yet to understand why such a young woman was married to Mr. Dadzie and why she had agreed to be his second wife, a practice that even village women had begun to scoff at.
Emma rolled her eyes at the news. "Let him be angry," she said to Akos when they separated, she to her apartment and the young wife into the house she shared with her husband and his first wife.
There was a loud and persistent knock on Emma's door the next morning. She bolted upright, momentarily confused. It was six. She hurriedly tied a cloth over her diaphanous nightgown and answered the door. It was Mr. Dadzie.
"Good morning," she said.
"Emma," he sighed, his nose hairs flying at full mast.
"Yes, Mr. Dadzie."
"Why have you chosen to bath in my drinking water?"
"Pardon?"
"I said why…you are disrespecting my house!"
"What have I done?"
"What have you done? You do not know what you have done? What kind of home are you coming from?"
Emma didn't answer, even though she wanted to scream at him. Her hope was that if she stayed silent, he would stop talking and leave.
"What kind of girl comes home at that time of the night? What kind of girl?" he shouted, causing her to take one step back into her apartment. "Even monkeys live by rules. I told you the rules of my house before you moved in but you have chosen to flout them. I have tried to advice you like a father because I know that nobody is born wise in this world, but you have refused to listen to me. If you want to live like a loose woman, it will not be in my house. I will not allow you to disrespect me and expose my wives and children to this wayward lifestyle," he said, wagging a knobby finger in her face so that she had to draw her head back. By then, his wives and children had gathered in the yard below and Emma's neighbors, the teacher and her family, were standing in their doorway and watching the scene like it was a Ghanaian movie.
"I'm not a small girl," she said, without meaning to. The words, which originated in her chest, had simply shot out of her mouth.
"Is that what you are telling me?"
"All I'm saying is that I've paid my rent and I take good care of your property. The time that I come home is nobody's concern."
"Saaa? It is not my concern that my gate is left open deep into the night to welcome armed robbers?"
"I came home at ten, not deep into the night. I understand the need for security but at the same time, you can't put me under curfew. I never agreed to live like this."
"Then leave! Pack your troubles and leave today, today, but I will not give you back a cedi of the rent you have paid; I am keeping all two years. A child who refuses to listen will feel pain," he said with finality. He then turned and stomped down the stairs, his veiny hands gripping the cast-iron rail for balance. Emma shut her door, but not before she glimpsed the accusing look on the teacher's face.
Inside, she sat on the edge of her pleather sofa. The man's words were still ringing in her ears and the sting of the disrespect and humiliation that he had just heaped on her was getting sharper. Her hands were trembling. She breathed heavily and shook her head from side to side as if to negate his words. She picked up the phone to call her mother but then decided against it; her mother would show up and attempt to beat Mr. Dadzie up. That would only worsen the situation.
The man was being unreasonable in a way that she hadn't anticipated when she began house-hunting. Her biggest fear then had been that she would end up with one of those landlords or landladies who, after demanding the upfront payment of two or three years' rent, would increase the rent after a few months and  throw tenants out if they refused to pay up. She had never imagined that she would end up with one who tried to control her movements and her love life. She found Mr. Dadzie's expectations foreign, and bordering on the insane. If he had been a younger man she would have matched his madness with her own. There was no way that she could continue living in his house. She called Mensah and he agreed to meet her in a bar at the end of her street.
Mensah was seated and nursing a bottle of Guinness when she arrived. He wore a shirt that had "New York Yankees" emblazoned on its front and cubic zirconia studs glittered in his ears. She began narrating what had happened before she sat down.
"Stupid old man!" Mensah said with a ferocity that surprised but pleased Emma, after he had heard the story.
"I want to leave today," she said, banging her hand on the table. The Guinness bottle wobbled and threatened to topple. Mensah steadied it.
"I understand, but I have to find someone to take your place. He's not going to give you back your money, and two years' rent is not money that you can allow to burn like that."
"How long will it take to find someone?"
"It depends, knowing what I know, I have to find a married couple or some old person to come and stay there or that cantankerous man will chase the person out again."
"I want to move out now. Can't the police help me get my money back?"
"Police?" he snorted, "but you know how our police people are. They will not take your case seriously and will rather back the old fool. He just has to tell them that you're bringing men into the house. As soon as they hear that, they will begin to call you ashawo and if you're not lucky, your story will be on the front page of one of those garbage newspapers: PROSTITUTE FIGHTS WITH LANDLORD. You know how those reporters always hang around the police station looking for news. If you're not careful they will spoil your name for nothing. Just try to cool your heart, I'll find someone."
Mensah's words were reassuring; although only twenty-two, he was already a shrewd and reliable businessman.
That week, Emma made sure that she was always home by six. She checked in with Mensah several times a day in his cubicle where he oversaw the supermarket's security. By Wednesday he had found an interested couple but they could only come to see the place on Sunday. She pressured him to look for others, in case this couple decided not to rent the apartment.
Thursday after work, she ran into Akos at the water tank. She was balancing her fat baby on her hip while she waited for her bucket to fill up. The water was only trickling in. Emma greeted her and set down her jerrican.
"The old man is not happy with you O," she told Emma.
"I don't understand him, what does he want?" Emma snapped. She then smiled apologetically; her confrontation with Mr. Dadzie had left her with a lot of anger that she needed to expel.
"He says that you don't respect. That you should at least have introduced your boyfriend to him so that he could know who was coming into his house."
"Heh? Is he my father that I have to introduce my boyfriend to him? And I don't even have a boyfriend so…Or does he expect me to bring all my friends for his approval?"
"Akos!" Neither of them had heard Mr. Dadzie creep up. His scrawny chest was uncovered and carpeted with white coils of hair. He was breathing rapidly, causing his bird-like ribcage to contract and expand accordingly. His presence startled Akos so much that she almost dropped her baby. She supported the child with a second arm.
"What have I told you about talking to this girl? What have I told you? It is because of bad friends that the crab is headless," he yelled at Akos.
Akos held her baby closer but said nothing. The baby began to fret. The water in her bucket began to overflow but she made no move to close the tap.
"If you want to run wild like this one here," he said, pointing at Emma, "I will not hesitate to send you back to your mother."
Akos nodded, her eyes trained on the sand beneath her feet."Let me catch you again, just let me catch you," he continued. He wagged a finger in her face and then for some reason, in the baby's too. He then bent over and angrily twisted the tap shut and motioned for her to pick up the bucket. She dipped low to lift the metal handle, causing her grip on her baby to loosen. Emma wanted to reach out for the child but Mr. Dadzie stood resolutely between them. Akos began to walk away, struggling to balance the baby in one hand and carry the bucket in the other. Mr. Dadzie was watching her with his arms folded across his skinny chest. By the time Akos disappeared into the backdoor of their apartment, her hand had slipped from around the baby's waist to under her armpits. The baby's feet were dangling.
"You!" Mr. Dadzie turned to Emma. She ignored him and set her jerrican beneath the tap. The water began to dribble in. She was determined not to engage him. She remembered something that her father always said when her mother was gearing up to confront someone who had offended her: "If a mad man snatches your cloth from around your waist, you don't follow him with your buttocks exposed to retrieve it." What would she gain by exchanging words with this man?
He glared at her, expecting an answer. When he realized that she wasn't going to say anything, he sauntered off. Emma exhaled.
The next day the banging on her door began at five. She was already awake and ironing her work clothes. Her hand froze at the sound and she didn't move again until she began to smell burned fabric. She hastily lifted the iron and placed it aside. Should she even open the door to this man?
"Emma! Emma! I beg you, open the door!" It was Akos' voice.
Emma sprinted to the living room. Her hands were unsteady as she unlocked and removed the iron bar that secured the door. As soon as she cracked it open, Akos rushed in, almost knocking her off her feet.
"Wha?" she began, but then stopped. Akos was only wearing a t-shirt and panties. While Emma was observing her, Akos locked the door and put the iron bar back in place. A few seconds later, the banging recommenced. Emma was confused.
"What's happening?" she asked.
Akos, leaning against the door and breathing hard, didn't respond.
"Open this door! Open this door!" It was Mr Dadzie.
"Please, don't open the door," Akos said. She stretched out her arms to keep Emma away. "What's happening?" Emma asked again. She made no move to open the door.
The answer came from outside. "Whores. Shameless women. Dirty women. A married woman sleeping with another man," Mr. Dadzie screamed, "I will kill you today."
"Akos?" said Emma.
Akos was still not talking. Emma heard a sharp thump and then splintering. Mr. Dadzie was breaking down the door. Akos was jolted from her position against the hard slab of wawa.
Emma panicked. "Mr. Dadzie, please, I beg you, stop," she said.
"I should stop? Are you asking me to stop?" he huffed. "Today you will learn that there is a consequence for every action. Let the person who sent you to find a man for my wife come and rescue you."
"I? Found a man for your wife? Akos, what's he talking about?"
Akos was seated on the sofa, her head bowed.
"You thought I would not find out. I heard them on the phone this morning. That worthless Mensah. That earring-wearing nincompoop. That good-for-nothing thug," Mr. Dadzie railed.
"Is it true?" Emma asked Akos. This time she squeezed the woman's shoulders so that she was forced to look up. Akos only nodded. Her bare thighs were covered with goose pimples. Mr. Dadzie had resumed hacking at the door.
"I didn't know anything about it, I swear to God," Emma yelled.
She didn't know if he'd heard her above the thwack, thwack, thwack, of what had to be a cutlass against the door.
She had to do something. She ran to her bedroom window. There was little movement outside. One car drove by. And then she heard the porridge seller.
"Hot ricewater, hot ricewater," the woman sang.
"Ricewater seller," Emma called out, when the woman came into view, "please call some people, my landlord is trying to kill me."
"Heh? Why?" the woman asked. She was looking straight ahead because she couldn't look up at Emma without dislodging the huge pot that was balanced on her head.
"Please, just go," Emma said, impatiently.
"Okay," the woman said before she began speed-walking down the street as fast as her load would allow her.
Emma then picked up her phone and called Martin. She had wanted to call the police but couldn't remember the ten digit number. She should have saved it when it was announced on GTV. She told Martin what was happening and asked him to call the police; they might come if she was lucky. Akos had followed her into the bedroom and was now locking that door. Emma stared at her but said nothing. Instead, she picked a cloth out of her wardrobe and handed it to the scared woman, who accepted but did not immediately tie it around her waist.
"It's all because of my mother; I married him because of my mother. He takes care of her and my siblings," she said, fingering the yellow squares that were patterned on the fabric. "I'm the eldest," she added.
Emma nodded in understanding. This wasn't the first time that she had heard such a story. She noticed that the apartment had suddenly become quiet. Mr. Dadzie had stopped trying to break down the door.
"Akos, come outside, I will not do anything to you," he called out sweetly, too sweetly.
Neither Akos nor Emma budged.
"Are you coming?" he tried again.
"Harlots. Asanka. Show me your friend and I will tell you your character," he bellowed, abandoning his ploy. He started hitting the door again.
On the street below, there were feet pounding the pavement and then fists pounding the gate. The porridge seller had brought the members of a local football team, who had been jogging. They began throwing stones at the locked gate and hollering for Mr. Dadzie to open it. Some of the young men began to scale the fence. The police's siren was soon added to the cacophony.
"We're safe," Emma said when she heard the commotion outside. She fell onto the bed in relief.
"For now," Akos said.
Issue 6 Contents                                       NEXT: Lipochrome by Nathan Poole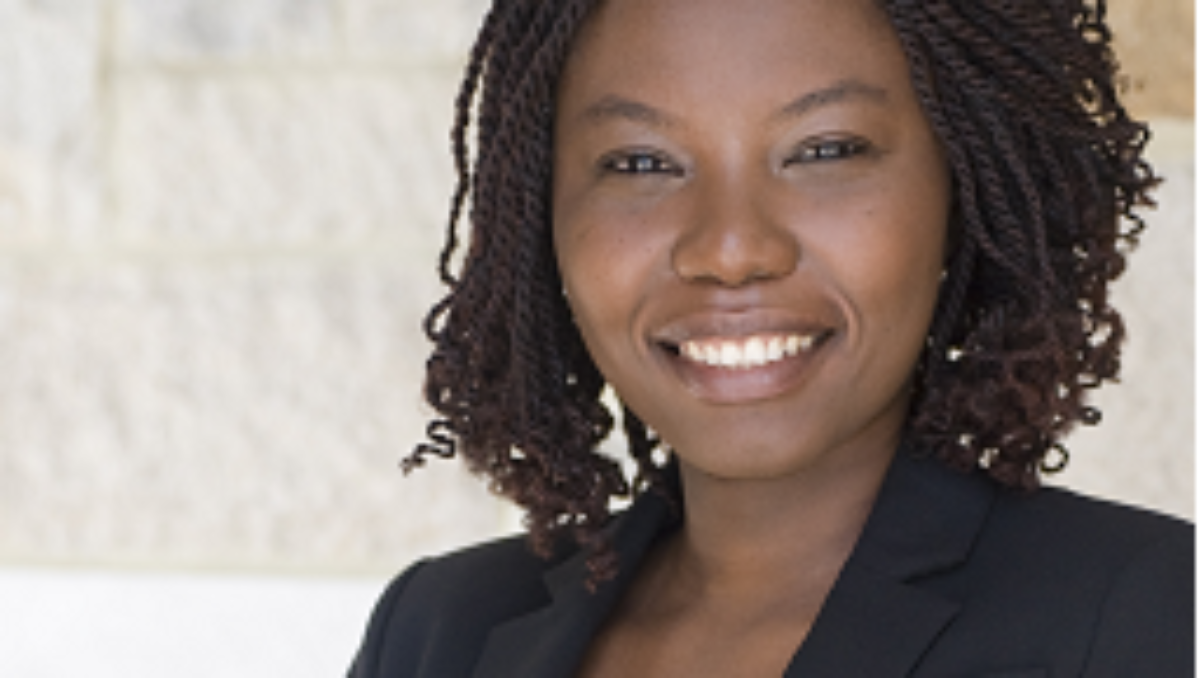 The potholes in the road were filled with muddy water because it had rained the night before. Some of the holes, jagged around the edges, were the size of miniature craters and every time we reached one, we stomped our feet in it and sloshed the brown water on each other. We roared in excitement, our voices pummeling the cool and heavy morning air, as the water splashed on our clothes and skins. It was as if the dirty liquid were seeping into our bodies and energizing us for the task at hand. We were on our way to burn a thief.
We were partly shoving and partly dragging him along with us, hands under each armpit to keep his shaved head and muscled torso upright. At first, when we'd caught him hiding under the carpenter's workbench with Auntie Naa's smartphone stashed precariously in his boxers, he'd played stubborn, locking his arms around a leg of the bench when we'd tried to pull him out by his waistband. But a head-twisting slap had left him dazed and pliant. We'd hoisted him to his feet and stripped him of his tools, a screwdriver and a knife with a curved, glinting blade, similar to the ones the butchers used to slice through singed goat hides in the market. After that we'd yanked off his jean trousers, causing him to trip over his callused feet, and fall, and ripped off his t-shirt to reveal the crisscross of smooth, raised scars that decorated the entirety of his back; the man was obviously a career criminal. A bottle of kerosene and a box of matches were not hard to find.
"I beg you in Jesus' name," he'd started to cry when we began shoving and dragging him, head lowered, in our midst as we jogged down the main road. We'd ignored his pleas. Jesus himself, in all of his white glory, would have had to come down to rescue this guy. We'd caught others like him before but had let them go after a simple beating with our shoes and belts. Big mistake. They had returned with reinforcements while we slept, broken into our homes, tied us up and struck us with the blades of their machetes and the butts of their locally-manufactured pistols, and taken all that we'd toiled for and cherished the most. At least once a month, we woke up to find that a family in our neighborhood had been beaten and robbed. Two weeks before, armed robbers had shot Mr. Francis, who worked at the passport office, in both hands because he'd refused to tell them where he'd hidden his laptop. They preyed on our mothers who traded in the market and had to wake up while the sky was still gray to meet with the middlemen who supplied them with yams and tomatoes from the north and cassava and okro from the south. These criminals grabbed them while they waited for the buses, which ran infrequently during the early hours, slapped them until their faces ballooned, and stole the monies that they hid in the shorts they wore underneath their cloths. Lately, these animals had begun tearing off these shorts and raping our poor mothers! Right there in the open! Why couldn't they just take the money and leave?
And we weren't even rich people. Small Frankfurt, our neighborhood on the outskirts of Accra, consisted of two and three-bedroom bungalows haphazardly thrown together so that street names and house numbers would not make sense if they were ever introduced. Ours was one of those communities where most homeowners had not painted their houses and were comfortable with the grayness of the cement blocks. Cement blocks on which city workers frequently scrawled in red paint: REMOVE BY ORDER OF THE ACCRA METROPOLITAN ASSEMBLY. If only the Assembly cared as much about the state of our roads. All but the main road were un-tarred and the red dust that was whipped up by cars coated us and everything we owned. When we washed ourselves in the evenings, the water that spiraled down our drains was red. Not that we could afford to bathe every time we scratched our skins and saw the grime that accumulated underneath our fingernails. The water pipes had not yet reached us–and seemed like they never would–so most of us were buying water by the barrel from the dented water tankers that lined up on the side of the main road like the UN convoys that we watched on TV, driving into warzones. We were, therefore, stingy with the water in our drums and buckets. Not like those people who lived in neighborhoods like Kponano and Alistair. Those people who watered their expansive green lawns at noon when the sun was highest and had large flat screen TVs in their pristine villas and small flat screen TVs in their gleaming cars. People whose homes were littered with the things that robbers sought; the kinds of things that we barely had.
We neared the open field where we planned to burn him. There was a large mound of trash at the east end of that dusty tract of land, a putrid collection of the degradable and the non-degradable. We picked up speed, our feet rhythmically pounding the pavement like a police battalion marching against protestors. In fact, we were speeding up because of the police. We were sure that someone would have called them by now; they would fire bullets into the sky to disperse us if they showed up. The thief would be rescued, held for a few weeks, and released back onto the streets to terrorize us. We weren't going to let that happen.
There were many others who wanted to stop us. Word of the thief's capture and of our plan to necklace him had spread quickly. People, mainly women, had lined the road while others ran behind us. They still had on their sleeping clothes; the women with their cloths tied around their chests and their hair gathered in hairnets. Toothbrushes and chewing sticks poked out of many mouths.
"This man has a mother somewhere o, you cannot do this," Auntie Naa was screaming from somewhere behind us. You would think that she would have been grateful that we'd retrieved her phone and were about to punish the thief who had stolen it. That we were about to send a strong warning to others who refused to work and, instead, chose to use our community as an ATM. Another woman began to ululate. In between the piercing cries she shouted, "Come and see o, our youths are about to kill somebody's son." Annoyed, we began a protest chant that immediately drowned her out.
Weee no go gree
We no go gree
We no go gree
Weee no go gree
"We will not agree!" we sang. We clapped our hands and stomped our feet harder. The surface of the un-tarred road onto which we'd branched was too damp to produce dust. Instead clods off dirt flew into the air around our feet and stung those whose legs were uncovered. Not like we felt the pain. The chant had thrown us into a frenzy. We'd become encased in a bubble, generated by our lungs, that blocked out any sound that wasn't produced by us. We were one clapping, singing, stomping body, pulsing with our determination to avenge what those criminals had done to us. This one, who was stupid enough to strike at dawn when some of us were awake and alert enough to begin the chase as soon as Auntie Naa raised the alarm, would pay the debt that his brothers owed. It seemed like he'd resigned himself to his fate and had stopped crying out the name of his Jesus. Or maybe he hadn't stopped, but how were we supposed to know that, enclosed in our bubble like we were?
As we stepped onto the field, we were approached by about twelve of the older men who were not with us. They'd come to rescue the thief. We immediately formed a circle around him. They might have invaded our ring of sound but we dared them to break through our solid wall of flesh. They threw their bodies at our barricade but we held strong and surged forward. They stumbled and fell at our feet. We would have trampled them if they weren't our fathers, uncles, and older brothers. We marked time until they got to their feet and began to stagger away, defeated.
We threw the thief onto the edge of the trash heap so that his head was cushioned by rotten bananas and cow entrails while his legs lay on the red dirt. We pulled a frayed tire from a ledge of waste above his head and formed a semicircle around him. It was time. He was now frantically searching our faces and boring through our eyes with his. His eyes were watery. We became still. Our throats closed up and our sound bubble began to rise and float away without us.
"God will not forgive you, don't do this," we heard one of the women shout.
"Why won't the men stop them?" someone else cried.
Their voices were intruding on us, breaking our concentration. We had to act quickly. We lifted his shoulder and put the tire around his neck. He was whimpering. He cupped both hands and began slapping them together. The fool thought he could beg his way out of this. As if he and his friends listened when our mothers pleaded with them at the bus stop in the dark. We poured the kerosene over the length of his body. Some of it splashed on our legs and we drew back, our chests heaving. We were struggling to breathe; there was no air, only the stench of kerosene and garbage. The thief, on the other hand, was breathing just fine. He began struggling to stand up, as if the kerosene had ignited his desire to live. The tire around his neck made his efforts clumsy, almost comical. We jabbed our feet into his legs and thrust him back down onto the trash. He started doing the thing with his eyes again, looking at me as if he was trying to escape from his body into mine, through my eye sockets. My palms became slick with sweat. My hands stiffened and I felt that if I wriggled my fingers, they would break with a loud clack. This had never happened to me before. Even when I dissected a frog in the lab for the first time, when I made a vertical incision down its abdomen with my scalpel and pulled apart both glossy flabs to reveal the dark brown of its large intestine and the pale pink of its small intestine. My hands had been steady, flexible. But now, my wet and stiff fingers caused the matchbox to slip and fall.
"Pick it up," Henry said to me. The matchbox had landed near my right foot. It was touching my big toe.
Why should I be the one to pick it up, weren't we all standing there? And who was he to tell me what to do?
"Priscilla, stop wasting time and pick the thing up," Kweku said. We were standing pressed so close together that I could feel his sweat on my arm. I turned my head and glared at him.
"Don't you have hands?" I snapped. I was used to fighting with Kweku. He'd sat behind me in school since kindergarten and we both planned to study biology in the university next year. I stepped back so that the matchbox was no longer touching my toe.
"My sandals!" Susan yelped. She'd been standing behind me, mashed up against my back. I ignored her. Hadn't she known she was wearing sandals when she was jumping into puddles of dirty water a few minutes ago? Besides, she was the one who'd brought up this idea about burning the next thief we caught. She'd been furious because robbers had broken into her house, stripped her father naked, slapped him around, and made him do jumping jacks in front of his family. He'd had a heart attack the next day. She'd said that necklacing was how people dealt with robbers in other places, maybe in other countries. When she brought up the idea I should have told her that that is not what is done here.
"I beg you, sister," the thief sobbed. Now he was focused only on me. No one had made a move to pick up the matchbox.
I retreated further into the wall of people behind me. A chorus of "agyeis," "ouches," "ahs," and "ohs" followed my move. I imagined us falling down on each other like dominoes, falling so low that we were face to face with the thieves, rapists, and murderers who dwelled at that level. When I turned, each person was still erect but shuffling backward. Sensing his moment, the thief struggled to his feet, lifted the tire from around his neck, and dropped it on the ground in front of him. I stepped back even farther; I didn't want kerosene on my uniform. The man began to walk sideways in the gap between the pile of rubbish and the now-cracking wall that we'd formed. I didn't try to stop him. No one else did. He glanced at me and then at his escape route, once. Three seconds later, his legs were scissoring the air as he ran toward the opposite end of the field. A voice in the back–it sounded like my mother's–said, "Won't you people hold him until the police come?" I didn't answer, no one did. We began to disperse. I had to go back home; I hadn't even had breakfast yet and my shoes were wet.
Look for more work by Peace Adzo Medie in Issue 6, due out this November.