Hélène Cixous was born in Oran, Algeria, and is emeritus professor of literature at the Université Paris 8, where she founded and directed the Centre de Recherches en Études Féminines. She is the author of over 70 works of fiction, plays and collections of critical essays. She won the Prix Médicis for Dedans in 1969. Her recent titles in English translation include Tomb(e) (2014), We Defy Augury (2020) and Well-Kept Ruins (2022), all published by Seagull Books. (Photo Credit: Manuel Irniger)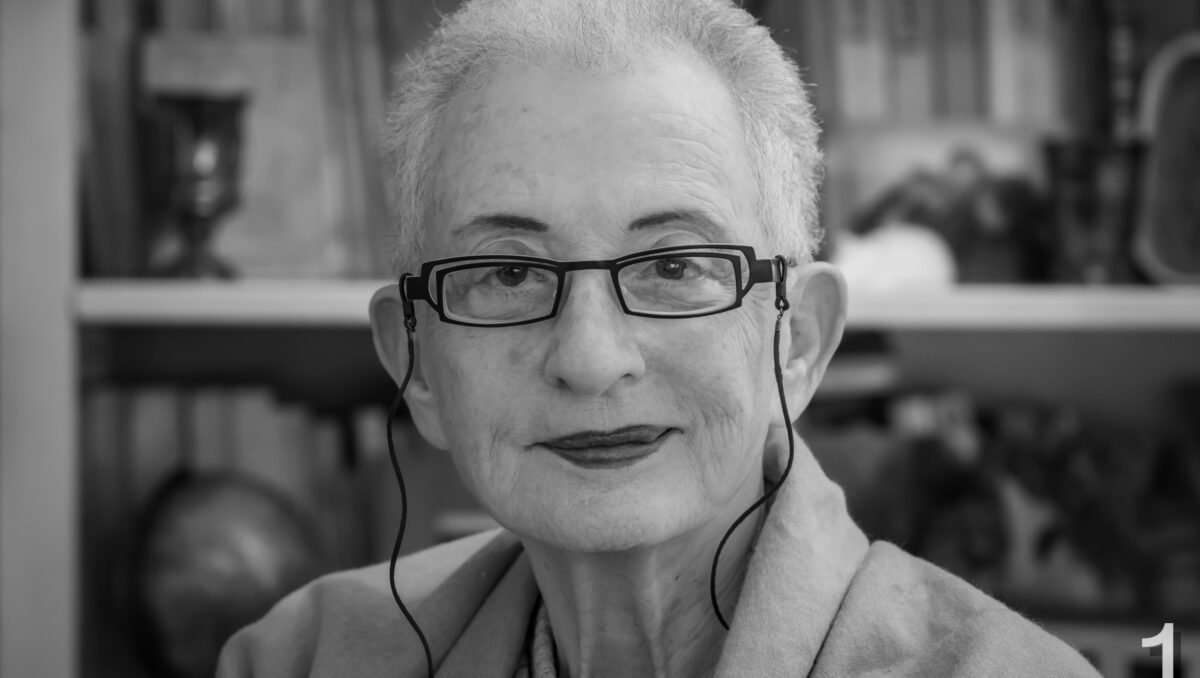 My days come and go, their almost motionless river is swept with traces, am I in the river's current or on the edge? I see the shores of Lethe. The river repeats itself unchangingly, on and on, endlessly until we heave ourselves, the river and me, out.

The garden is This Garden. This garden is populated with an indefinite number of presences and visits. Seated on a bench, This Bench, I almost don't notice a furtive future thought that thinks: I was sitting on This Bench, at the corner of the house where the cat goes out of sight, where Eve my mother, seen only by my hallucinating eye, sits in her usual chair under the strawberry trees.

Memories? No memories, no reproductions of visitors in an album frozen in time but waves, glints of reflections, of instants, bits and pieces, allusions, syllables, sometimes just letters, but capitals, a swarm of winged motes, the dead are not dead, all my old cats go by, hurried thoughts between the paths of present cats, a characteristic of this populace is incessant movement, I do not know what drives them, is it the wind, the spirits, the gods, my beating heart?

–No one is dead as long as I am here to greet and traipse after them

–Do you remember my sonnet 81? Shakespeare says, the sonnet that has kept me company from May 26, 1954 to this day May 26, 2020, we've never been apart, today is the same May 26, between us immortality reigns, a love which does not alter

that's why we are able to remember a sonnet, inscribed in the magic stone of the book: I open Shakespeare and the young sounds of the sonnet prophetic of our mysterious future memories are written on its paper lips. 'Your monument shall be my gentle verse, / Which eyes not yet created shall o'er-read.' I have never been able to read these lines in vain, sixty-six months of May readingreading

from 'Rêvoir' , translation forthcoming 2024 from Seagull Books.
Beverley Bie Brahic is a Paris-based translator and author of four collections of poetry, including the 2012 Forward Prize finalist White Sheets. Her translations include works by Charles Baudelaire, Yves Bonnefoy, Hélène Cixous and Francis Ponge. Guillaume Apollinaire: The Little Auto was awarded the 2013 Scott Moncrieff Translation Prize. (Photo Credit: Michael Brahic)