HELLO, MY PARENTS DON'T SPEAK ENGLISH WELL, HOW CAN I HELP YOU? by Su Cho
/
Wednesday, 15 April 2020
/
Published in
Issue 17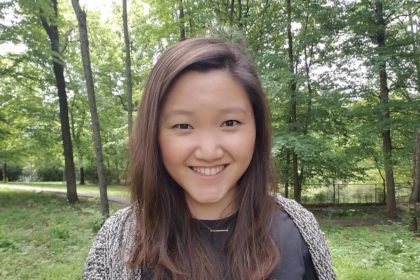 Are you the head of the household?
Because I am
Calling about the census—
Dear, I need to speak with an adult
Even if they don't speak English well.
For every call like this, my mother
Gestures wildly as if we
Haven't done this a million times.
I'm sorry, I say back to the voice.
Just do it, just once, and I shrug, listen to my mom saying she's sorry,
Korean, yes. She stumbles over the practiced phrase, please
Listen to my daughter
My English
No good.
Once I called her stupid for
Packing my field trip lunch with
Quick sesame rice balls even though that's what I
Requested. This isn't true. I called her
Stupid after she hit me for low grades in English class.
The truth is, I hated my friends
Upset over the sesame smell sprawled over
Verdant lawns of the IMAX theatre. A field trip, perfect
Weather. The expensive sticky rice, stones in my stomach.
X-rays of what I eat at home scattered for my school to see.
Yet twenty years later, I am on the phone in a different time
Zone, speaking for my mother, how we just want some accountability.