Mayra Santos-Febres (Carolina, Puerto Rico, 1966) is a leading voice in the Hispanohpone literature of the Black Diaspora, and her work powerfully explores intersections of race, gender, and sexuality. She has taught at Cornell, Harvard, and various Latin American universities. She is currently a professor of literature at the University of Puerto Rico in Río Piedras, and Director of Community and Cultural Relations for the university's International and Multidisciplinary Institute. A widely anthologized and acclaimed writer, she has published seven books of poetry, five novels, four collections of short stories, two books of essays, and a children's book. Her many prizes include the prestigious Letras de Oro, the Premio Juan Rulfo, a Guggenheim Fellowship, a Rockefeller Bellagio Center Residency, and the National Prize in Literature from the National Academy of France.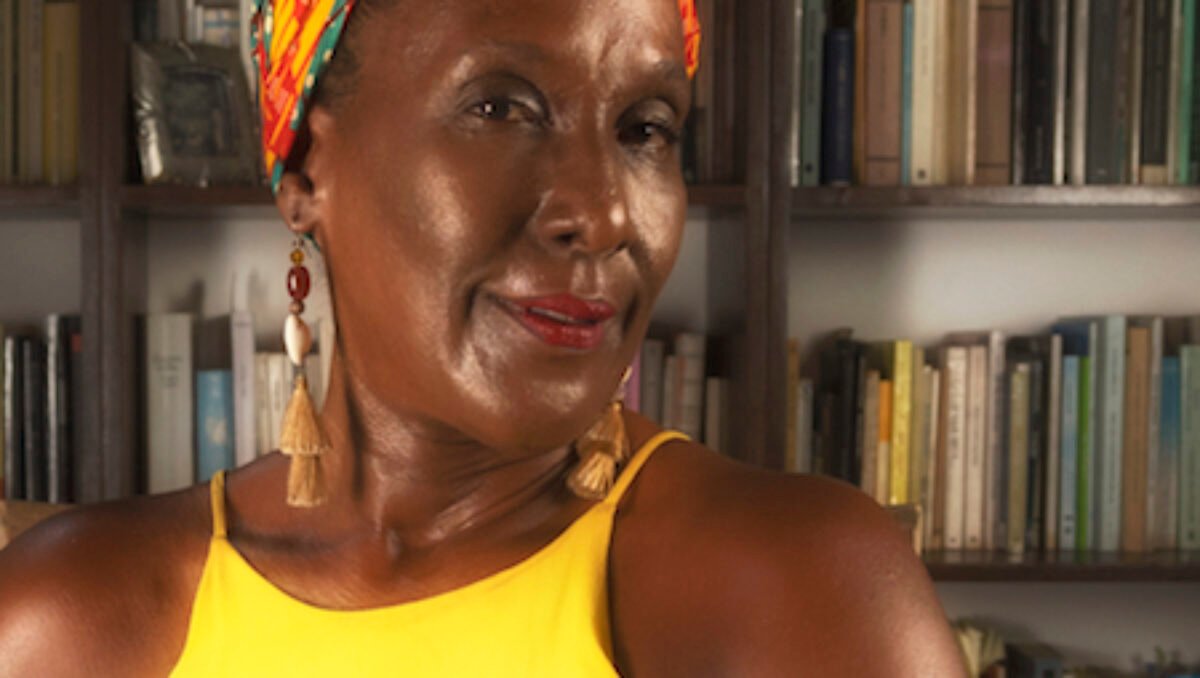 what happens if i want to speak children
say beloved
embrace this solitude?
the signs will kill you, warn far-sighted voices,
the parallel paths of the law will kill you
many women have tried and failed
their names are the names of names
they come from everywhere
are written in every tongue
sing from every tribe of the species
the voices say the only answer is giving up
the utopian solitude of the amazons
alone in a room
the perpetual battle of the wise woman turned to witch
and ash
or the scribe alone defending her parchment from the fire
old women sing the secret litany of their daughters
Sei Shōnagon
Murakami
Scheherezade, who obtained the prize of silence and love
by defeating predation with her song
Hypatia
Rosalinda
abbess von Bingen
the heretic monk Juana,
Teresa, Alfonsina, Pizarnik,
the strange Gabriela del Rocío,
María Luisa Bombal, Julia, Ángela
the list is long
giving-up, ever so small, the giving-up,
or you choose love, the tiny homeland of the house
or you choose the broad land of words.
TRANSLATOR BIO:
Seth Michelson is a poet, translator, and professor of poetry at Washington and Lee University, where he founded and directs the Center for Poetic Research. He has published 18 books of original poetry in English and in Spanish, poetry in translation, and the anthology Dreaming America: Voices of Undocumented Youth in Maximum-Security Detention. His many honors include fellowships from the Fulbright Foundation, the National Endowment for the Arts, the Mellon Foundation, and the Lenfest Foundation, as well as prizes from Split This Rock, the International Book Awards, the Paterson Poetry Prize, and the American Studies Association