Kerrin McCadden is the author of American Wake (forthcoming from Black Sparrow Press), Keep This to Yourself, winner of the Button Poetry Prize, and Landscape with Plywood Silhouettes, winner of the Vermont Book Award and the New Issues Poetry Prize. She is a recipient of a National Endowment for the Arts Literature Fellowship and is Associate Poetry Editor at Persea Press. She lives in South Burlington, Vermont.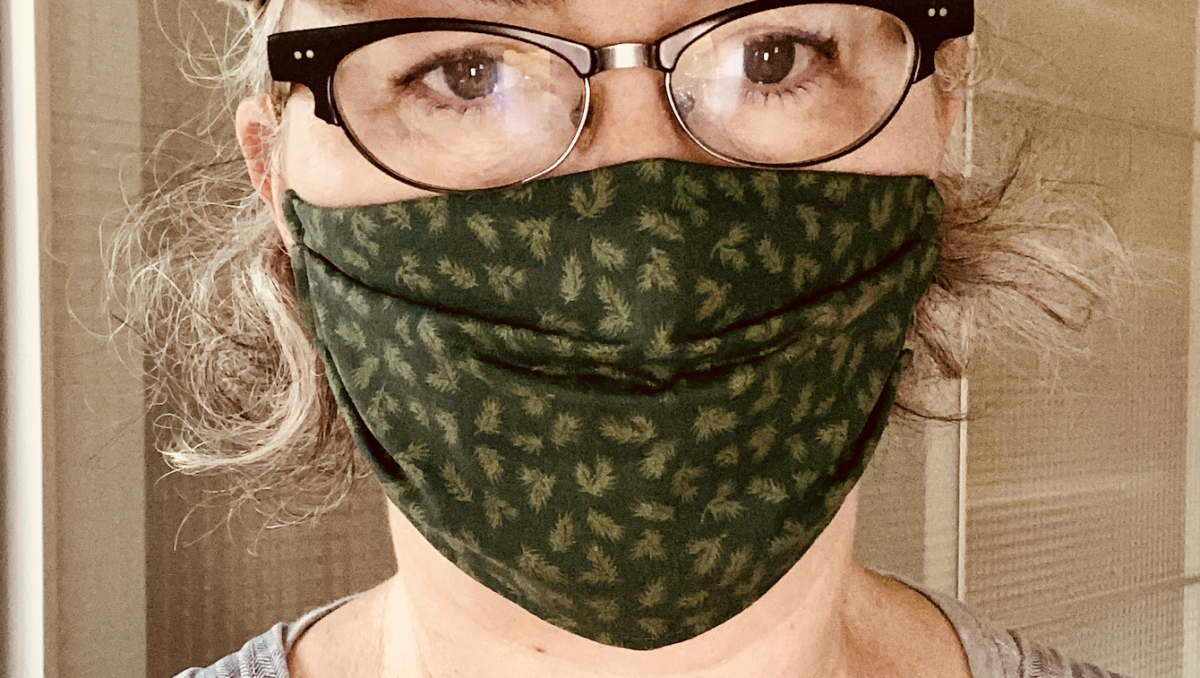 I don't know how close I was.
I was not paying attention to him
or his raised middle finger, which
he was tired of holding up,
his face lowered out the window at me,
glass down, even though the air
was freezing in upstate Vermont.
I have sped past, unthinking, it's true.
I have sped past so many things.
How many miles until I know what I have done
is always the question. For a minute,
I thought I should be afraid
and watched him in my mirror in case
he sped to catch me. I have sped past and have been
unthinking so many times I want
the world to know. Once, a man leaned out
a passenger window and fired his gun at the sky
as I sped past. One time, a deer jumped
across my hood, which was accelerating,
while my son and I belted out,
Why do you build me up (build me up)
Buttercup, baby
just to let me down.
And nothing was the same afterward.
He grew, next, into someone
I'm desperate to track, to keep from harm,
to follow into the underbrush, wearing
orange vests or branches, depending.
The man crouched down in his fast, small car.
He stayed in line and left the highway
without closing his window.
Which was when I knew I was still alone.
A sign: one semi-truck cab hauling identical cabs
—one climbing up on the next, identical.
I know I was not wrong.
The way one carried the next, as if knowing
there was no other way to go.
And each was precisely like the other
so I craned my neck as I sped past them, too,
in case they, too, were astonishing.



HOMING
The sky is at the feeder again.
I mean the indigo bunting
with no bearings for home.
A man pulls into the driveway
after work—crunching stones,
hallooing up the stairs—
wanting to know about my day.
All the days are wranglers,
I say. I am not able to cite
my sources, but I make a list.
A woman at lunch said we do not
plan to live two hundred years,
and so I think to tell him
—well, I do not plan to live
two hundred years! In my hands,
pillowcases I bought, embroidery
floss. Everywhere I go I think
about what is impossible.
Can homing pigeons carry
their nth letter and still get lost?
My job is to build a home,
I tell this man I have already built
a home with. My job is to do
something with my hands.
LATE WINTER
In a handful of seasons,
water and cold dirt