C.S. Carrier is the author of Mantle and After Dayton. His poem, "The Natural State," won the 2018 Omnidawn Single Poem Broadside Contest. Other poems appear or are forthcoming in Bateau, The Hunger, Quarterly West, and The Laurel Review. He has an MFA from the University of Massachusetts Amherst and a PhD from the University of Louisiana at Lafayette. He grew up in western North Carolina and lives in northwestern Arkansas. Photo Credit: Dawn Holder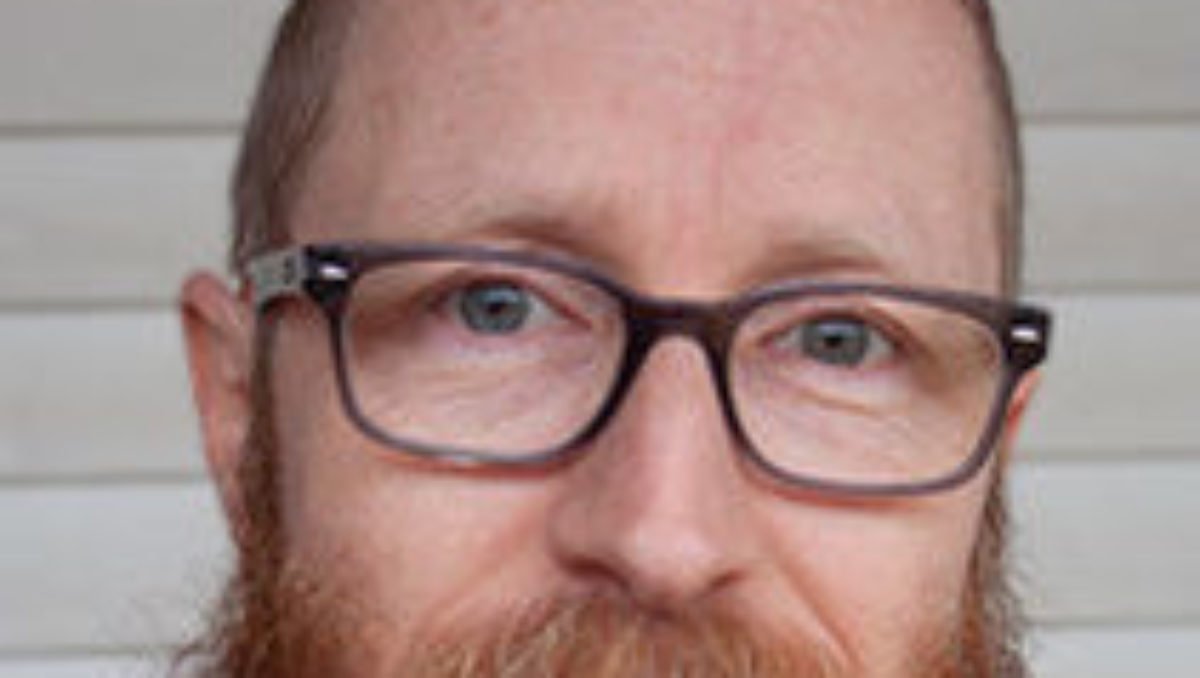 I propose an elegy
the shape of
a cairn for my father.
with 63 wooden objects,
one for each year of his life
One object is the cube.
Some cubes made by laminating wood
with paper, fabric, tool dip,
tobacco leaves, eagle feathers.
Another object is the box.
Some boxes made into bird houses,
filled with neon fishing line.
White cotton bolls.
Some boxes made of twigs,
filled with broken bottles, shotgun shells.
Some as shadowboxes stuffed with
charcoal, shredded newspaper,
cigarettes. Random bones, maybe.
Most objects have language
on them via
carving, writing, painting, etching,
embroidering, burning, incense, spell.
Some have language on paper
floating on their surfaces.
The elegy is anchored by a heart,
a lump of stoneware
spiked with 63 nails,
that bubbles with red glaze
& rests on a shallow bed of ash.