I FED MY HUSBAND MY EARS AND FLED by Diedrick Brackens
/
Saturday, 08 August 2020
/
Published in
Issue 18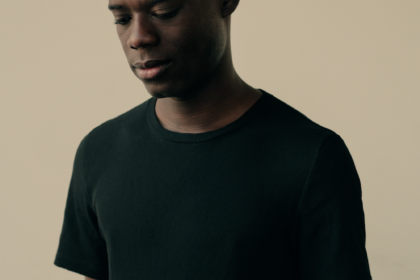 ---
I left the sky forever and became
nurse to fish that frequent muddy water.
I buoy everything lonely and pregnant.
my family was here before legs
or seawater carried them. some leapt early
to be reborn under my skirts. others were tossed.
I am headless without my children.
my mind is the moon.
I am an aching creek, a loin of lake.
my innards spool the earth.
droughts dry liquid flesh, the mudfish
and flatheads; they breathe air and live, die, or leave.
somewhere else, my grandchildren take and eat
distant cousins, fins and heads removed.
they throw what is perfectly good away. most beg
grace from father and son, and sometimes
a ghost resembling me.
they forget my restless body broken,
and instead imagine flight, stardust,
lakes on fire, mathematics. some know
they all return to me, that heaven
is a muddy riverbed.