Mary Lou Buschi's chapbook, The Spell of Coming (or Going) was selected as the winner of The NYC Siren Series and will be published in 2013 by Patasola Press. Her poems have appeared or are appearing in Willow Springs, Cream City Review, RHINO, Tar River Poetry, The Laurel Review, and Indiana Review, among others. She is a special education teacher in the Bronx.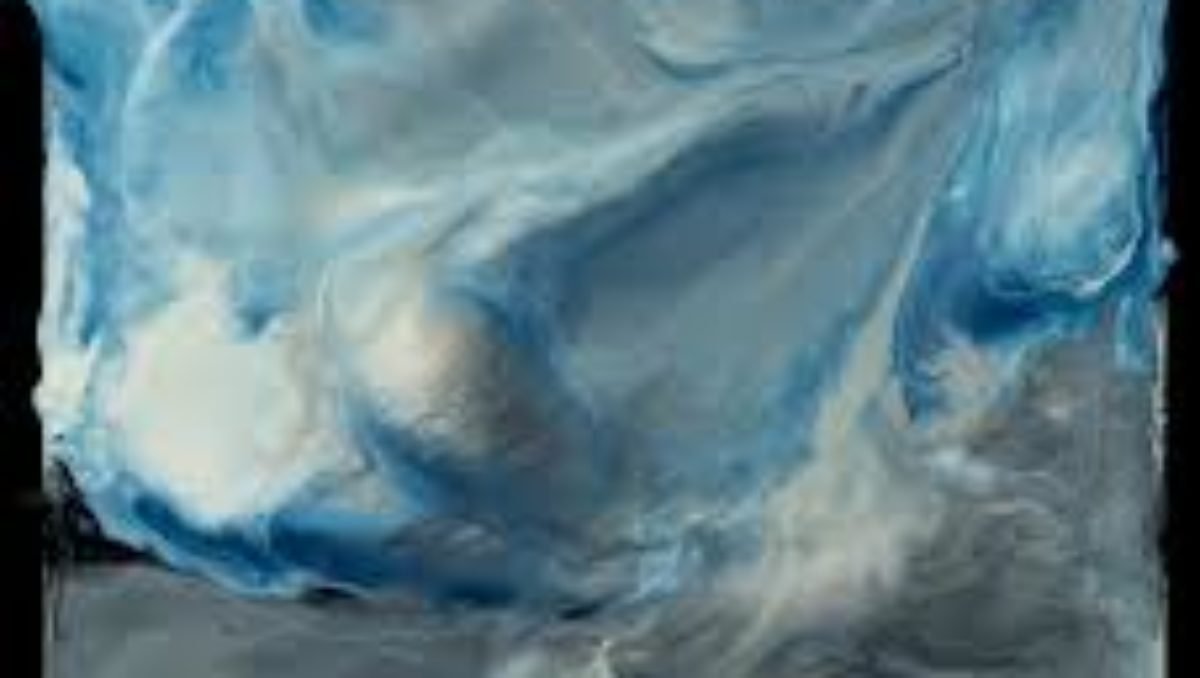 After Louise Glück
1.
Somewhere, my brother is traveling—
The right side of his head
a red-clawed tulip
swallowing the cold.
2.
Where to look—
down the long expanse of each train car
rocking through a dimly lit tunnel
dark buckling around me
as the car rises up above a city.
When did I last hear my voice?
3.
What was it like?
Fast, bright—tinfoil between my teeth
And then nothing—for a while.
 
Listen to Mary Lou Buschi's reading of "Spell I" below…
Michelle Butler, "Transfiguration" (2012); encaustic on board
Mary Lou Buschi's poem influenced this encaustic painting by Michelle Butler. The artist explains: "The poem struck me as a moment of transition, so I wanted to represent the push- and pull-forces… beyond our control when we are in transition.  The… ominous grey of struggle [is] gently pulled into turquoise — a color that universally symbolizes healing. The movement of the pigment in the wax and layers is evident so you can see and literally feel the journey."