Dr. Irène P. Mathieu is a pediatrician and writer. She is the author of Grand Marronage (Switchback Books, 2019), orogeny (Trembling Pillow Press, 2017), and the galaxy of origins (dancing girl press, 2014). Her poems have appeared in American Poetry Review, Narrative, Boston Review, Virginia Quarterly Review, Callaloo, TriQuarterly, and elsewhere. Irène is an editor of the Journal of General Internal Medicine's humanities section. The recipient of fellowships from Fulbright, Callaloo, and the Virginia Center for the Creative Arts, she works as an Assistant Professor of Pediatrics at the University of Virginia. Photo Credit: Justin G. Reid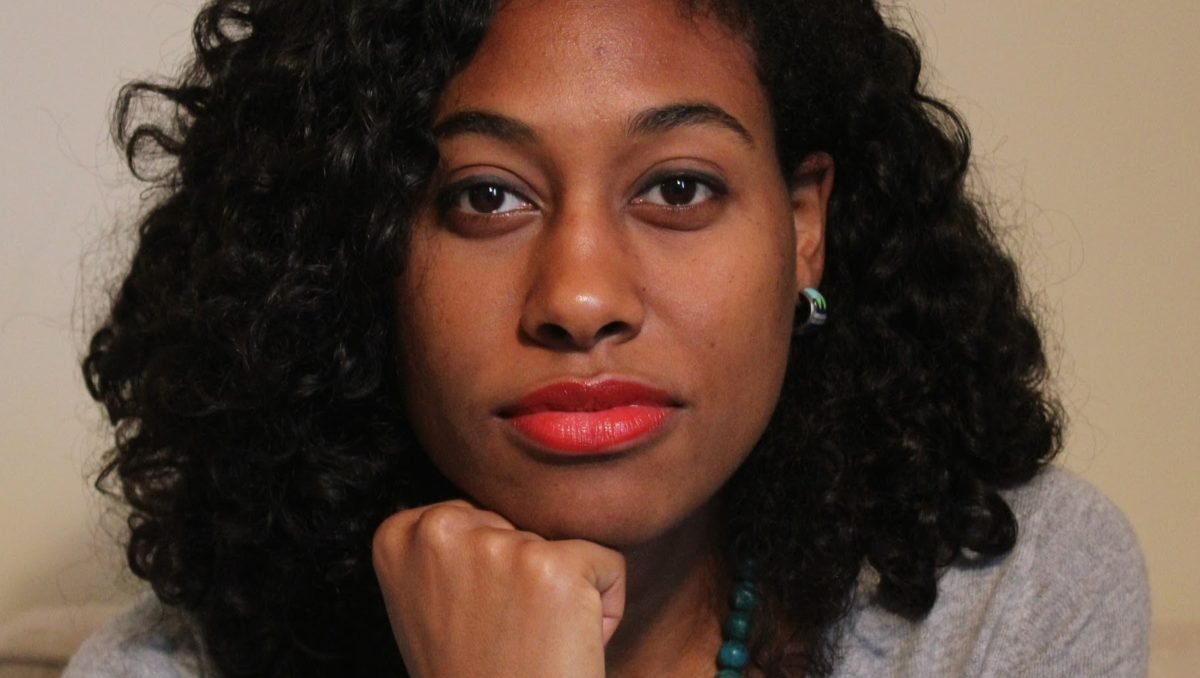 wish you were here
I want to try to tell you
about how lucid the water
was that day, how purposeful
the sun, how the wind
snapped a linen sheet open-
mouthed as a sail over
the railing at the end of
the pier – I wrote,
wish you were here
and meant it only
halfway through,
the line breaking off
and twisting at you,
my bare feet pointing
southward,
the soft and hard ocean
mewling so close I could
see the back of her
turquoise eye.
no one else can stand
in exactly the spot where
I'm standing, and
it's taken three decades' walking
to say I love you
to the inevitability of my solitude.
next to me
a man was coaxing his camera
into capturing this, like trying
to huddle fish together, their
silver bodies knives
slipping between his fingers.
we are always approximating –
see how the light changes just
before the shutter fires. I meant
to tell you I want to say that
this is as close
as we're going to get:
I love. wish you.
a jellyfish is pulsing over
white sand six feet below my soles,
the photographer is angling to my right,
on my left a dark streak of coral,
and above my head a pelican, empty-
beaked, glints against a single cloud.
no one will ever be here again.
the line is scalloped and fleshy,
tastes of salt-rock. I suck it dry.








–we are witnessing




a great age

◊Love set sail

centuries ago




and I can still feel:




1) wind at my soles

2) salt spray on my teeth

we made our




(waterlogged)




bed,




now

protects & strengthens skin's moisture barrier





up to 48 hours*

I remember seeing the body of a sparrow in the parking lot of the narrow building where I did research one year

capsaicin burn me




brighter / brighter




sharpen my song / along tongue-blade / solar flare me closer to









lie your head on

my bound wrists

…wet & ringing

I emerge from water

onto land

that has always known my name–

I bow to sassafras

cattail / fox darting

in front of my headlights / petrochemical dawn / the marsh fog intoxicating almost to orgasm…

*two suns later I'm sweating ceramides and safflower oil




snapping my fingers




counting backward◊




particleboard, fluorescence, neonicotinoids:




this, too, is our inheritance.





I don't want

don't want

don't–
(driftwood)