Hanna Riisager is a Swedish poet and critic living in Stockholm. She has an MA in literary studies from Stockholm University. She is one of the founders of the feminist publishing house Dockhaveri förlag, which published her first full-length poetry collection, För Kvalia (2015). För Kvalia was short-listed for the Swedish Authors' Association debutante prize (Katapult prize) in 2016. Excerpts from För Kvalia have previously been translated into Romanian, French and Greek.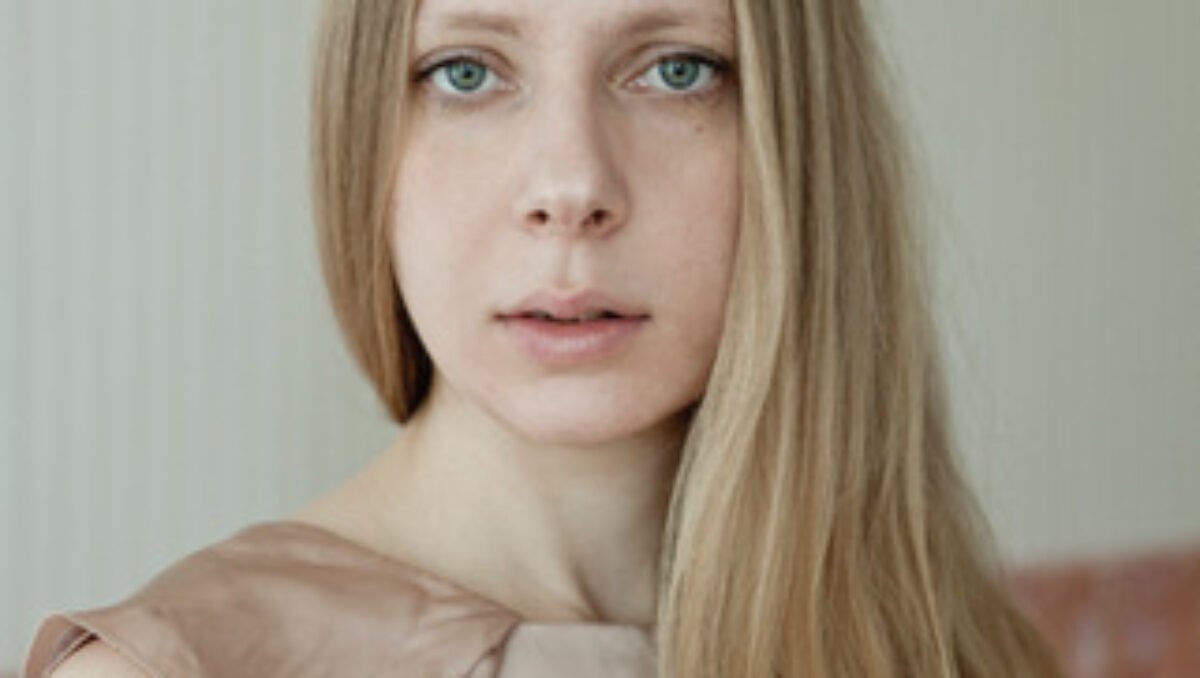 I see the subject all
the time in front of me, see all these
small rituals.
How it lies on the sofa and waits
for me to come.
The wind pushes moirés of ice and snow
against the windowpane. An undulating, pearl gray surface –
silk bark.
My brain's pale tissues
unfold in the room in a billowing mass.
I'm floating under the roof, looking down.
The subject stays on the sofa. Smoothed
waxed, with a distilled stiffness
in the facial musculature.
I smile. Hug
the clots of the heart, my dark charms.
Kristina Andersson Bicher is a poet, essayist, and translator. Her work has been published in AGNI, The Atlantic, Ploughshares, Colorado Review, Brooklyn Rail, Harvard Review, Hayden's Ferry, Plume, Narrative, and others. She is author of the poetry collection She-Giant in the Land of Here-We-Go-Again (MadHat Press 2020) and Just Now Alive (FLP 2014), as well as a translation of Swedish poet Marie Lundquist's I Walk Around Gathering Up My Garden for the Night (Bitter Oleander Press 2020).