emet ezell is part god and part demon. Fueled by Jewish tradition, their creative work investigates desire, power, exile, and betrayal. ezell's chapbook "Between Every Bird, Our Bones" won the 2021 Gloria Anzaldúa Poetry Prize and their poems have appeared with
Mizna, Waxwing,
and
Hayden's Ferry Review
. Rooted in diaspora, ezell lives in Berlin, Germany, where they facilitate writing workshops and communal ritual. You can find more of their work at:
emetezell.com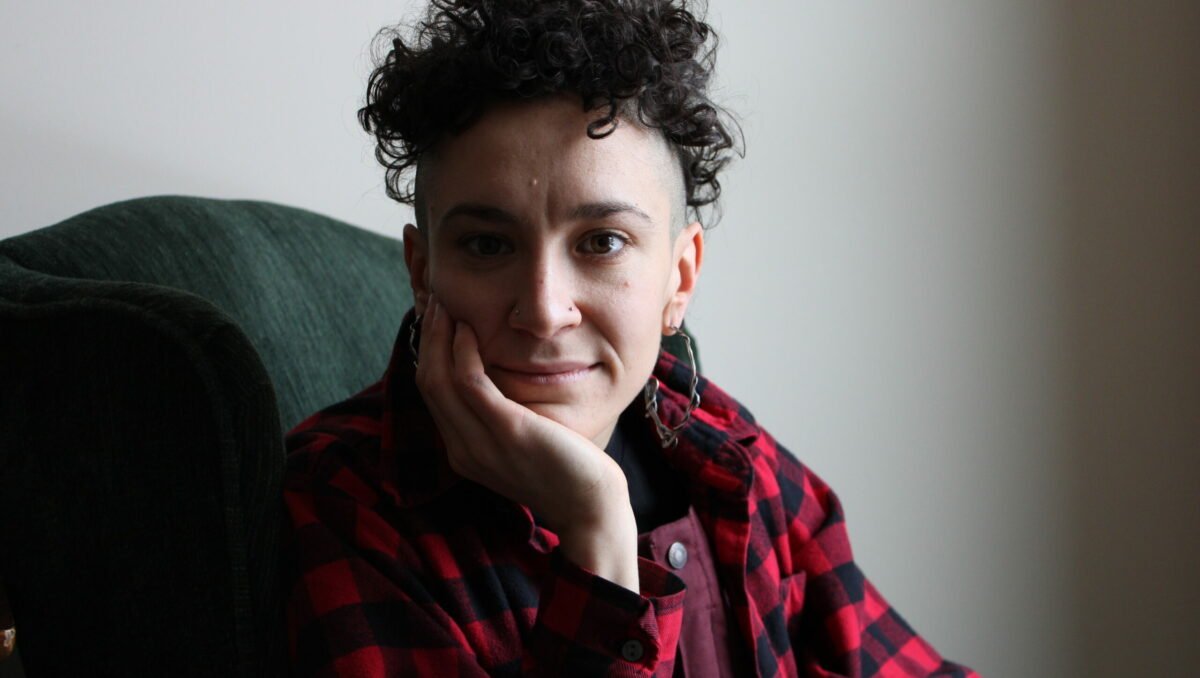 SOUTHWEST OF BABYLON
surely the ewe lambs, ramming their heads into their mothers' tits, can show me how to pray.


i have been following their belched bleating across hilltops, me and my diet of dates. walking. stopping. grazing beneath an olive tree. stone by stone we make our way.


i wanted to know where home was— i pulled the hot sand through my fists. vanity, vanity. desperation in the belly, mint leaves in the teeth.

i have been obedient and god has taken from me. sparks sent out with the green thrum of spring. baa baa the sheep.

what i couldn't predict: death's hovering flies in ordinary heat. radiation leaked into rivers of meat. and the rivers, unswimmable, but for the swans. scream in my mother's voice. my spit, drooling. oil in the water. soldiers in the streets.
FOLLICULAR PHASE OF A SNAKE


each day the maude colored turtledove comes to her nest. divot of twigs and stone. around her eyes are rings of dark, red flesh.
i lay the swollen meat of my body in the sun and pray for a woman to bury me. she will not come.
only crows and their beady beaks. it was a past life, one of empty tombs and resurrections.
here, amidst seasons of exile, i mother god. desperate, dependent— a howling newborn strapped to my back.
we are in a field of mustard. green and yellow stems. i nurse god with four cups of wrath⁠ and three types of blood: the same way that god nursed me.
unravel the snake from within my jaw. the snake clumps out my mouth. the price of cruelty, the thrill of my god-broken ribs.
i send the snake out for the eggs in the nest, the same way my mother taught me.