Dante Di Stefano is the author of four poetry collections, including most recently the book-length poem Midwhistle (University of Wisconsin Press, 2023). He co-edited the anthology Misrepresented People (NYQ Books, 2018). He lives on the traditional, ancestral, and unceded territories of the Onundagaonoga, Susquehannock, and Ho-de-no-sau-nee-ga peoples.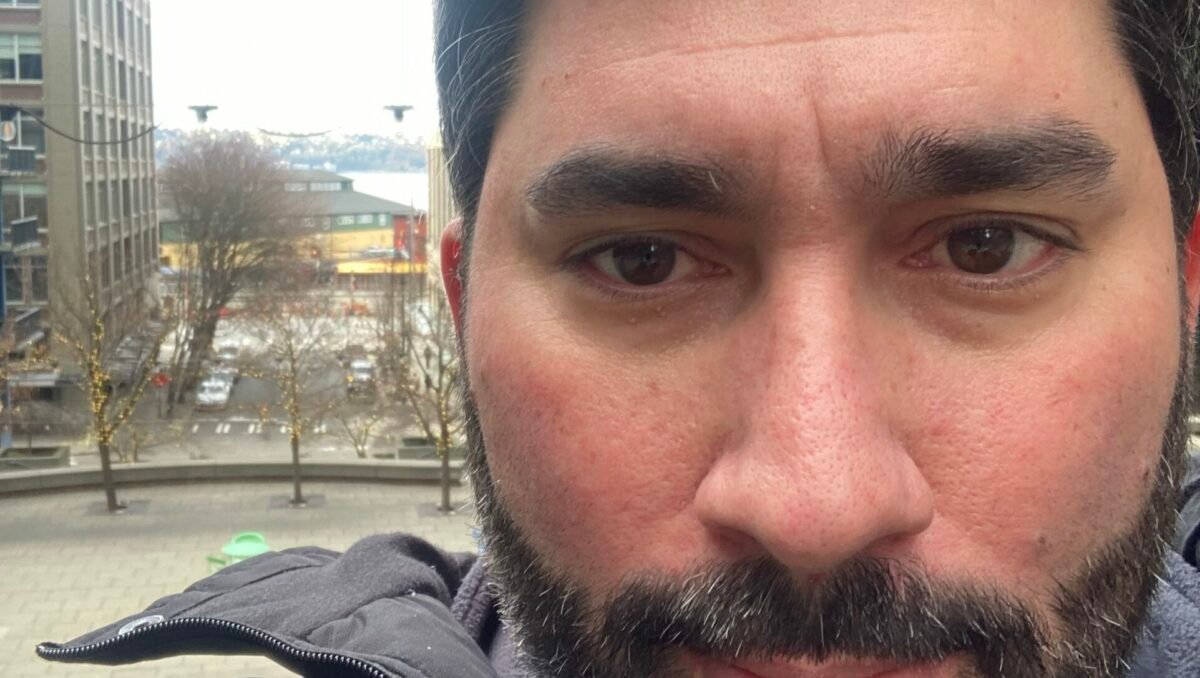 I am thankful for the acres in the inches
a poem makes on the page of its saying.
Like in this one, there is a large meadow
with a long table in the middle of it,
and seated at the table, every friend
and ancestor I could ever invoke
turns their faces to me and mouths the words
of a pop song from thirty years ago.
I am thankful that this image does not
unmake itself in a cloyed nostalgia.
Instead, I turn to you, my dear reader,
and say apple and flannel and snow
falling on the trees cut down to produce
parchment and draft and fraudulent treaty.